CEA Facilities
Free Trade Zone
Location Laem Chabang Port, Th.
Size 35,300m2
Free Trade Zone Warehouse
10,000m2
Cargo Consolidation Facility
Location Ao-Udom, Th.
Size 80,000m2
Ao Udom Warehouse
2,800m2
Equipment Available
Prime Movers
Modular Trailers
Fork Lifts
Telehandler
Reach Stacker
Bobcat
Mobile Crane
EWP
Scissor Lift
Power Washer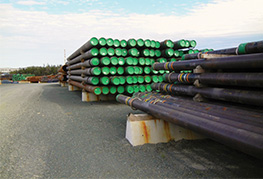 All types of drill pipe can be stored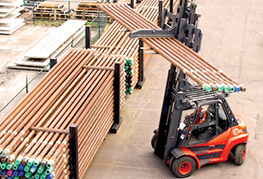 Customised pipe racking solutions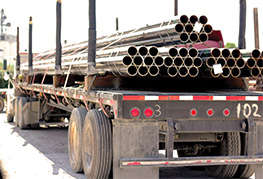 Drill pipe ready for transportation
CEA can offer a complete solution for drill pipe storage, handling and transportation. Our facilities are strategically located inside Laem Chabang Port and only 5km from the Sriracha Deep Sea Port making them convenient, accessible and cost-effective.
We can provide 115,300m2 of open gravel hardstand storage and 12,800m2 of covered warehousing of which 5,000m2 is climate controlled.
Features and facilities available:
Secure floodlit open storage, with all pipe and equipment stored to API and Health and Safety Executive Regulations
Mobile cranes, forklift and other MHE onsite to allow efficient loading and offloading
Short and long term client segregated storage lay down areas
Fully trained and certified cargo professionals in drill pipe storage
Dedicated inventory systems available.
Our facilities are manned by project cargo professionals with vast experience in the consolidation and transportation of drill pipes and accessories. This experience in the marketplace means CEA can deliver a high-quality service, delivered to tight deadlines.
We create individually tailored transportation solutions for all of our customers whether for the movement of material back and forth from Laem Chabang, or transportation of any oilfield equipment both domestically and internationally.
CEA can offer a complete range of services to manage drill pipe storage and transportation through every process required by our clients. This management service can be uniquely tailored to suit our client's needs in the following area's – Inward booking & receipt, inspection, coordination of repairs, rig ready inspection, load-out, shipping and updating customs status.
To download the featured service Click Here
Click to learn more about CEA Storage and Handling services