Locations
Hoang Dieu Port, Vietnam
Hai Phong port, Quang Ngai Vietnam
Khalifa Bin Salman, Bahrain
Duration
4 weeks
Cargo

Variety of Radiant and coil platforms (Intermediate,Higher,Lower)
Seawater Heater
Air (Intakes,Ducts,Burner)
Steel Frame x14
Grating for Radiant Panel
Total Weight
985 tonnes
Equipment Used
Crane 8-15-30-50-100 ton
Forklift 2,5-5-7-10 ton
MOOC trailer 3 axis 35 tonnes Axis 4 - 6-8
Services Used
Project Manager
Fleet Management
Project Engineer
---------------------------
Prepping and securing the load for transportation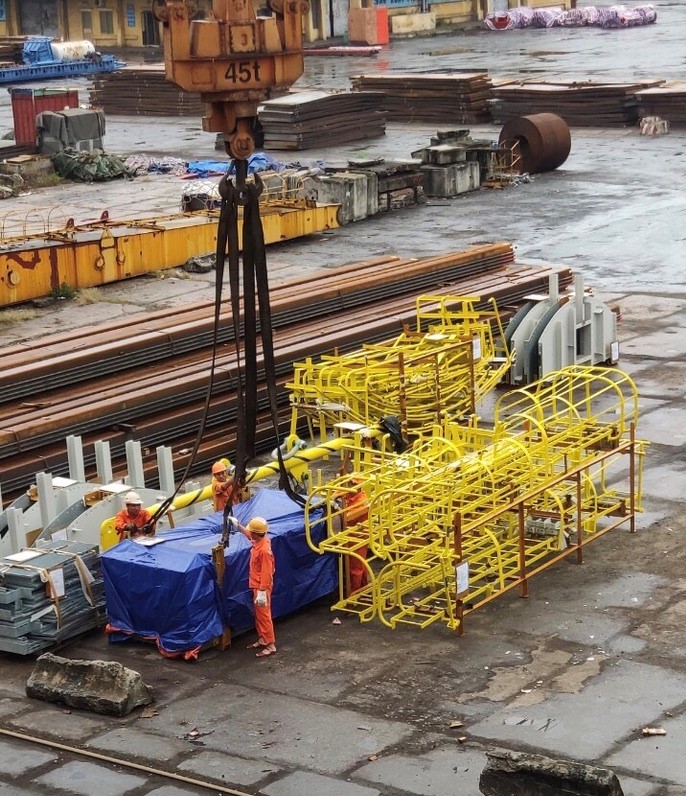 Placing the cargo atop the trailers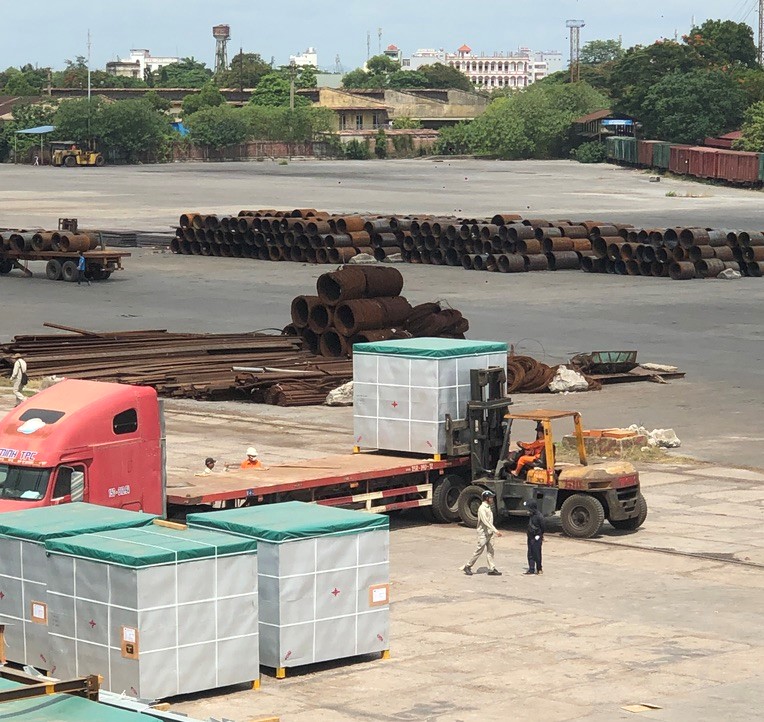 The cargo reaches its destination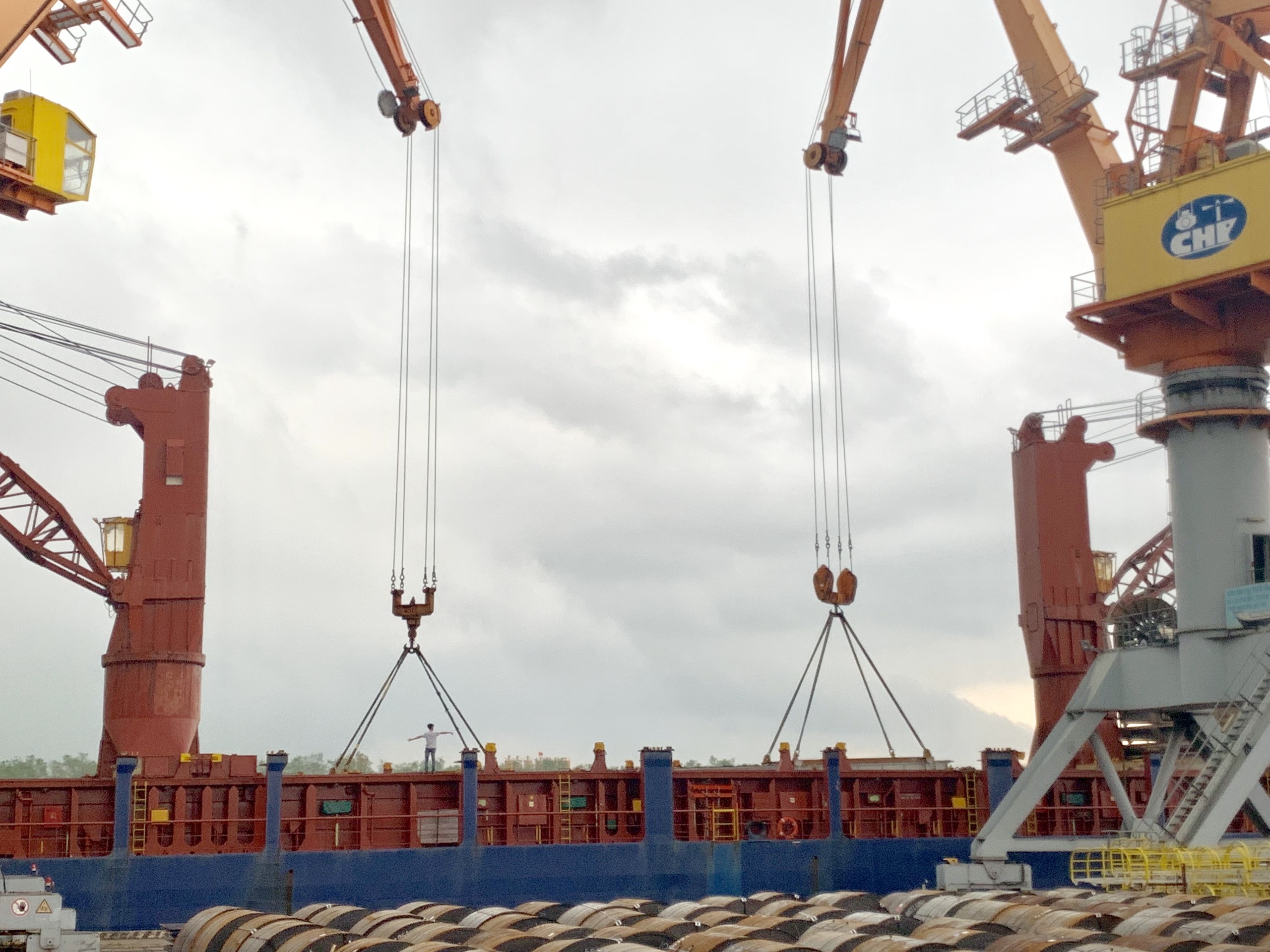 The cargo is then lifted onto the freight ships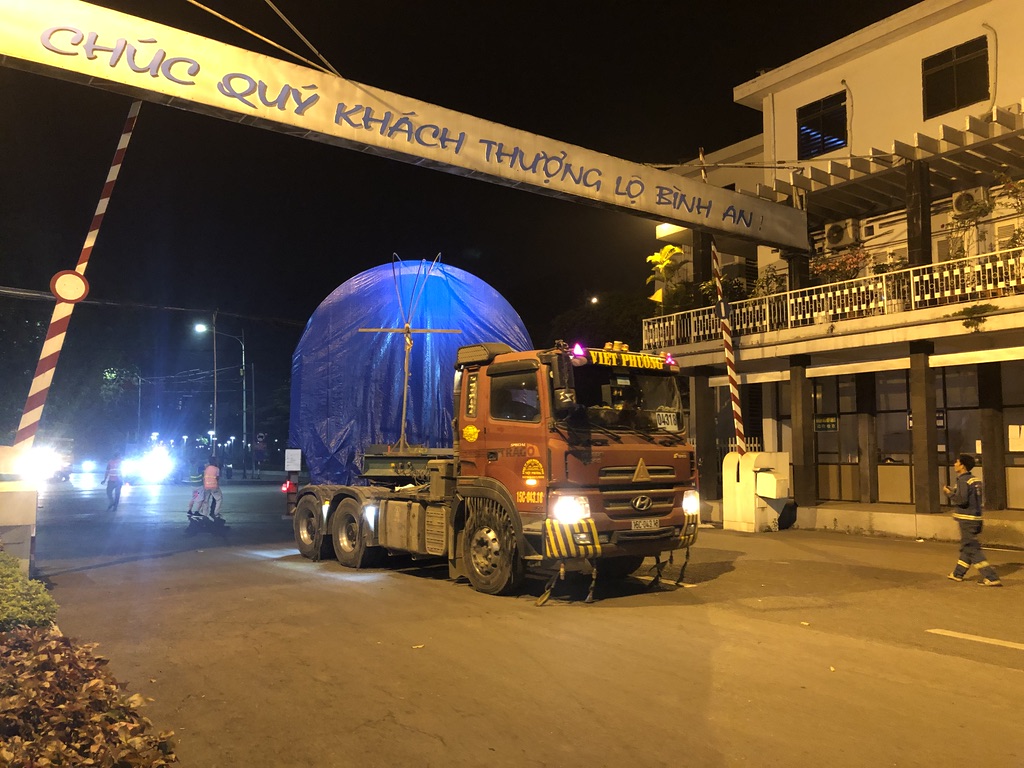 CEA Project Logistics was contracted for the transport and exportation of multiple freights from Hai Phong Vietnam to Khalifa Bin Salman, Bahrain.
Bapco is a Petroleum company situated in Bahrain, CEA are honored to be working hand in hand with Bapco in finalizing their latest (June) shipment. Although this is our first instance working with Bapco it has been an exciting and intriguing experience for all parties. Before beginning the transportation process, the correct measures need to be taken to verify the safety of the shipment. Each steel piece is covered with a waterproof tarp. Each piece of cargo is propped up correctly using either support pieces, gunstops or the appropriate shelving to ensure no scrapping or breaking between the various pieces of cargo.
After securing the cargo cranes and forklifts are then used to lift the load on top of semi trailers. Where the cargo is then shipped to another location, throughout each step of the process the maximum amount of care is expended to make sure the shipment comes in, in optimal condition
After the cargo is unloaded onto the semi trailer the shipment then begins its expedition towards Hai Phong port in Quang Ngai province. Throughout this shipping process two vehicles are always behind the main semi trailer to ensure roadside safety. Furthermore there are also at least two workers that are always available to guarantee the safety of the cargo. As seen in the video below, once arriving at Hai Phong port even more workers approach the cargo with guiding sticks to push the incoming power lines making sure the cargo doesn't snag and marshaling batons are used to guide the semi trailer onto the port. 
Once the semi trailer enters the port safely it will travel a short distance where a crane will then unload the shipment onto a designated area on the port. Where the various pieces of cargo will be accounted for making sure that all the items on the packing list are present. After which the cargo will be loaded onto the vessel using different types of machinery ranging from different sized cranes and forklift trucks. Where