Locations
Laem Chabang Port, Thailand.
Pasadena, USA.
Duration
4 Weeks
Cargo
Modules x15
Filtration vessels x3
Ancillary equipment 40ft HC x73
Total Weight
Modules 921 Tonne
Filtration vessels 129 Tonne
Combined weight 1050 Tonne
Equipment Used
Mobile crane25 Tonne
Hydraulic trailers
Wireless load-cells50 Tonne
Oxyacetylene (Gas Axe)
Metal arc welder
Angle grinders
Site cabin
Fabrication tent
Services Used
Project Manager
Project Engineer
Rigging team
Preservation team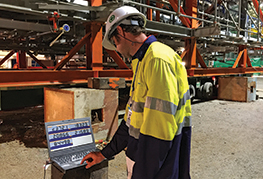 Module weighing & recording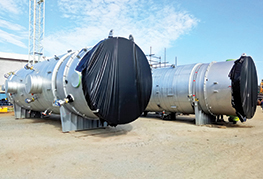 Preservation of all cargo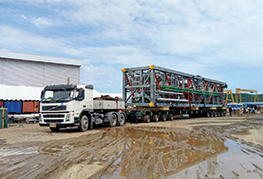 First cargo leaves for port
CEA Project Logistics were contracted for preservation services, installation of steel and wood supports, weighing and Centre of Gravity reporting and the loadout of 15 modules and 3 filtration vessels for an Ethoxylation Plant in Pasadena, Texas.
CEA Team's designed, fabricated on-site and installed temporary steel and wooden supports for over 300 valves, each support secured every valve in position to prevent damage and stresses to the pipe work and other structures during transportation.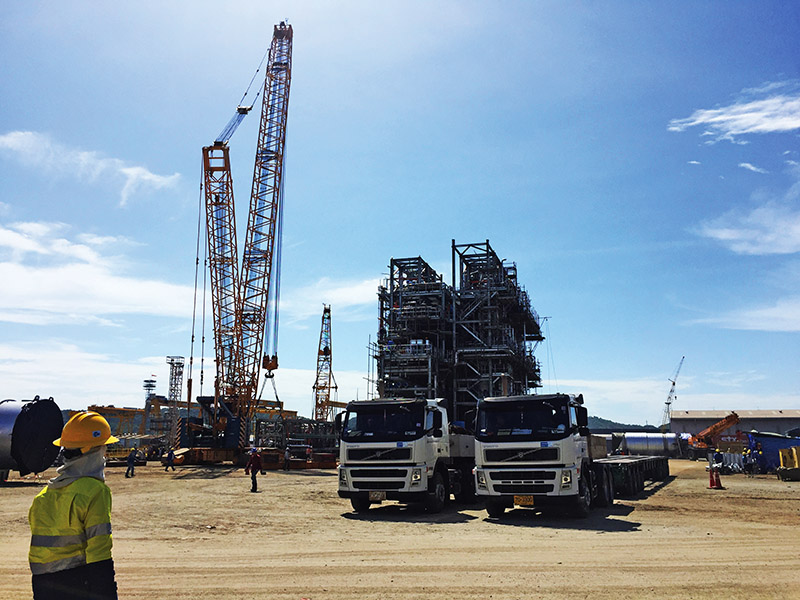 The Project Engineer for CEA assisted the project by providing services for weighing each of the 15 modules and 3 vessels and providing detailed engineering CoG weighing reports to the clients. Preservation work was carried out for every control valve and pump on each of the modules and pipe racks to ensure protection against oxidation rust and dust from moisture and air.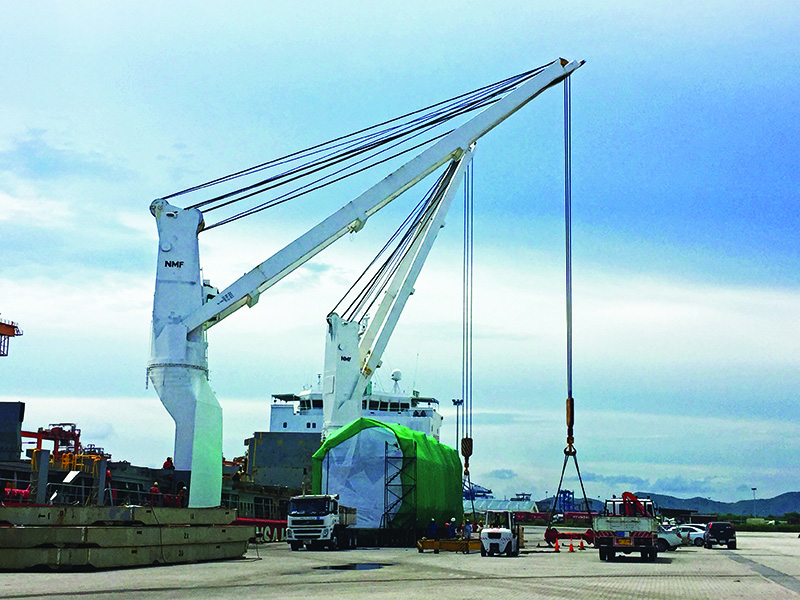 For the final part of this project, CEA provided a full scope of loadout services to transport the 18 units on hydraulic trailers from the fabrication shipyard to alongside vessel in Laem Chabang Port. Route Transport surveys had previously been carried and a CEA escort vehicle accompanied each convoy to ensure maximum safety during the transportation. Modules were readied for export and loadout was completed by the vessels onboard cranes.