CEA Project Logistics Myanmar completed the transportation and mobilisation of three 9 tonne drill rigs and four 20 ft. containers to Kawlin in the Sagaing region 850km from the capital Yangon.
Due to the poor condition of the roads and bridges, this transportation project was completed in two separate trips over 16 days. Each of the bridges that were crossed had a maximum capacity of just 15 tonne, this meant that on several occasions the trucks would be unloaded and then reloaded to adhere to the safe working limit.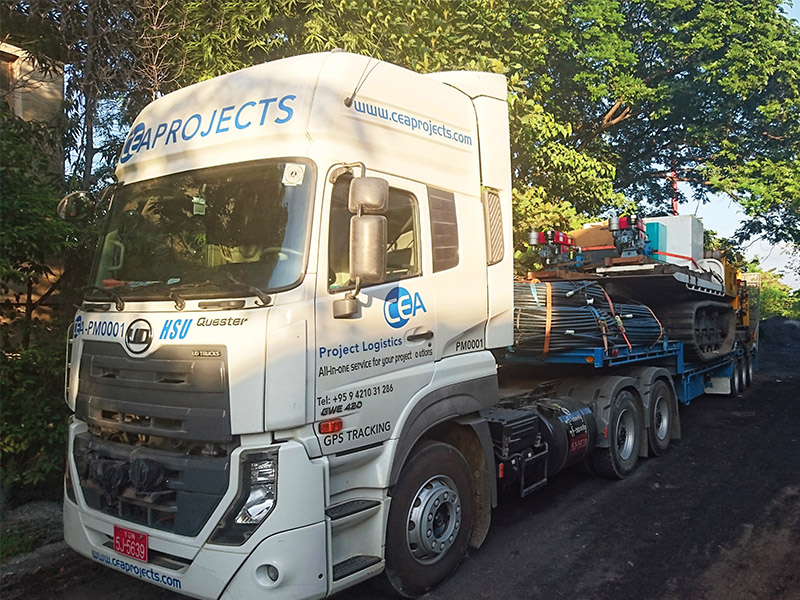 Several route surveys were carried out to ensure safe access for both the outward and return journeys. CEA Myanmar has become extremely experienced and competent in the transportation of heavy cargo throughout the country with many projects completed safely and efficiently.
To download the case study Click Here
Click to learn more about CEA Myanmar