Locations
Luong Tay

Luong Son 

Bac Binh 

Binh Thuan 

Vinh Luong 

Khanh Hoa 

Nha Trang 

Xuan Tho 

Xuan Cau 

Phu Yen 

Tay Thuan 

Tay Son 

Binh Dinh 

Dak Po 

Gia Lai 

Ngok Tem 

Kon Plong 

Kom Tum 
Duration
Cargo
Transformer
Conservators & Pipes
Total Weight
Equipment
100 ton crane
Trailer 4 axis
Trailer 8 axis
Cars
Services Used
Project Manager
Fleet manager
---
CEA Project Logistics was contracted for the shipment and transportation of a Transformer to Kun Tam
Firstly the cargo is received at Hiep Phuoc port, where it is then packaged and shipped off to a stockpile site for CEA. Once reaching this location the conditions of the cargo will be appraised before the shipment begins. During this time the quality of the vehicles responsible for transportation will also be assessed. Once all variables are checked the Transformers will begin their transportation.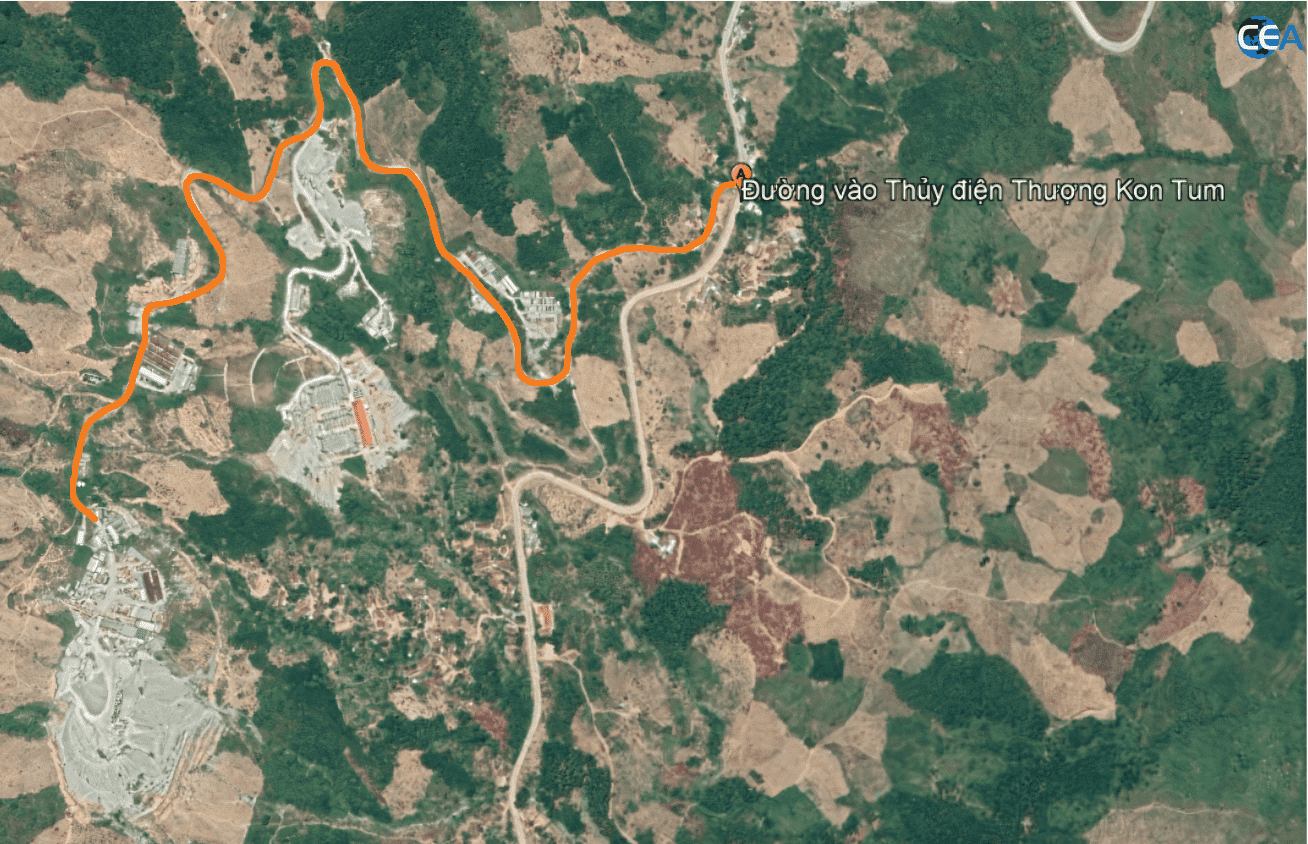 The orange line is the course for the shipment
-26/06/2020 the shipment begins its transportation
-27/0602020 The shipment arrives at Luong Tay, Luong Son, Bac Binh and Binh Thuan province, 215 km away, 
-28/06/2020 : Arrive at Vinh Luong , Khanh Hoa and Nha Trang city , 207 km away , and stop.
-29/06/2020: Arrive at Xuan Tho, Xuan Cau and Phu Yen province, 150 km away, and stop.
-30/06/2020: Arrive at Tay Thuan, Tay Son, and Binh Dinh province ( near An Khe pass), 110 km away, and stop.
-30/06/2020: Transfer device from 8 axles Hydraulic to 4 axles for move out the An Khe pass.
-01/07/2020: Arrive at Dak Po and Gia Lai province, 51 km away, and stop.
-02/07/2020: Drive overslept due to moving for days.
-03/07/2020: Arrive at Ngok Tem, Kon Plong, and finally Kom Tum province, 140 km away, and stop. (near the factory, 5km)
-04/07/2020: Arrive at the factory, where the cargo is delivered inside to the drop off point ( Use the bridge with Ben truck)
Complications
When first receiving the shipment from the manufacturers, there were some slight complications. Firstly when the transformers were originally produced in-factory, all the parts and pieces were brought together individually and the transformers were built on-site. Once the time for the transportation the gateway leading to the entrance was too narrow to extract the numerous transformers. Infrastructural augmentations were necessary, Firstly when looking at the entrance the doorway was too restrictive due to these two steel frames outlining the doorway. At which point the steel frames need to be removed to ensure the shipment could continue.