Surelift Spreader beams range
SL 50
SL 70
SL 110
SL 170
SL 250
SL 400
Further Surelift accessories
Torque wrench
Soft slings
Container spreaders
Shackles
Hook blocks
Crane outrigger mats
LED work lights
Lifting beams
Container beams
Other Surelift services
DNV testing
Special lift & rig planning
Training onsite/offsite
Purpose designed beam
Consulting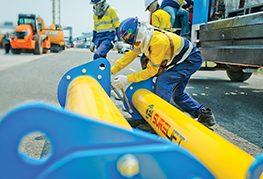 Great design means easy assembly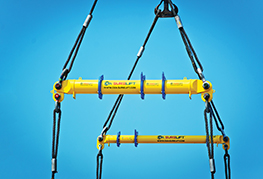 Surelift beams in action
CEA Engineering Consult Co. Ltd. have officially launched their range of modular spreader beams called CEA Surelift.
As the logistics sector continues to demand safety with high quality and flexibility, CEA Engineering now produces DNV (Type) approved modular spreader beams with nominal lifting capacities from 50 Tonne to 400 Tonne. CEA Surelift will initially be focused on the SEA and Australasia regions with planned expansion worldwide through a network of country agents.
CEA Engineering have designed the beams to meet the requirements of the Machinery Directive in Europe ensuring that the beam components have lifting points to protect them from damage. Additionally the beams are designed to have a higher ground clearance to make their assembly easier, each beam is sold with its own torque wrench.
The spreader beams are supplied with a marine protective paint finish as standard or can be made to customer requirements. CEA Engineering offer a full engineering service and can design bespoke lift plans and lifting accessories.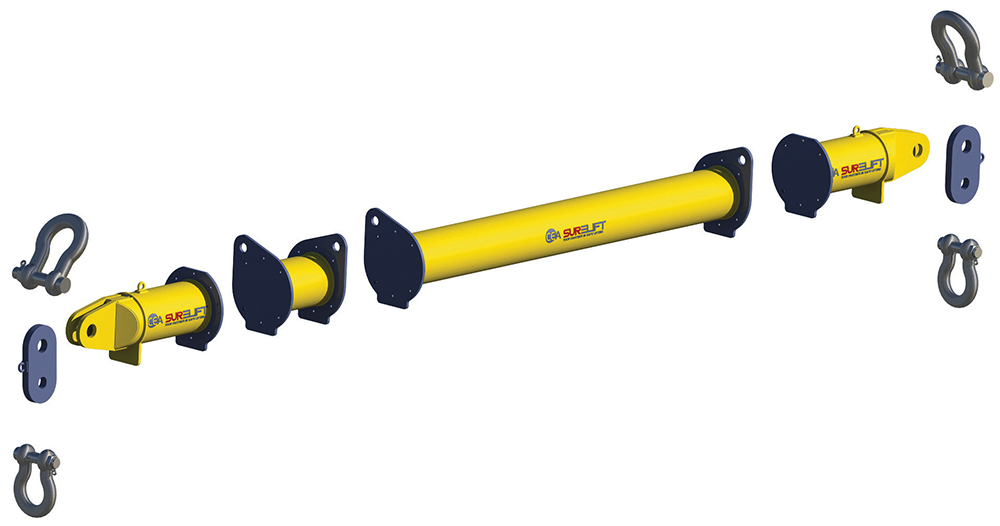 SIX KEY BENEFITS
Designed and built by heavy lift engineers
Unique modular system prevents incorrect assembly
Stackable storage & transportation racks save space and protect the beams
Strut lifting eye-holes helps assembly
Torque wrench provides accurate bolt tightening to the required setting
Easy on the bank balance, Surelift is priced so you make money.
Visit the CEA Surelift website Here
To download the feature Click Here