Location
Hlaing Thar Yar, My.
Duration
4 Days
Project value
25,000 USD
Equipment Used
5t Manitou forklift
3.7t Telehandler with boom
3t Forklift
12t Skates with steering bars x6
30t Toe jacks x4
35t Mobile crane
10t Mobile crane
48t Capacity prime mover x2
Lowbed trailer
Flatbed trailer
Mobile docking ramp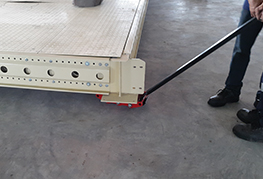 12 Tonne skates move the mezzanine floor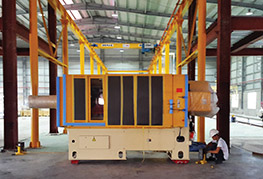 Bottle blower skated into position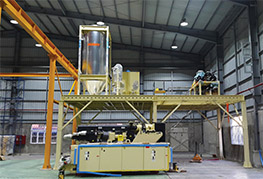 10 Tonne extrusion screw installed
CEA Projects Myanmar recently completed the transportation, positioning, and installation of heavy equipment for a new PET bottle manufacturing plant in the Hlaing Thar Yar district of Yangon.
CEA provided customs clearance at the port, inland transportation, and unloading at the installation site. CEA teams at the site assembled a complete mezzanine floor and lifted it into position, control panel, vacuum pump, chilling system and other auxiliary equipment was also installed.
A 12-meter long heat exchanger unit was tandem lifted by two mobile cranes from its 40ft container, the exchanger was assembled and legs attached before being positioned in place for commissioning outside of the facility.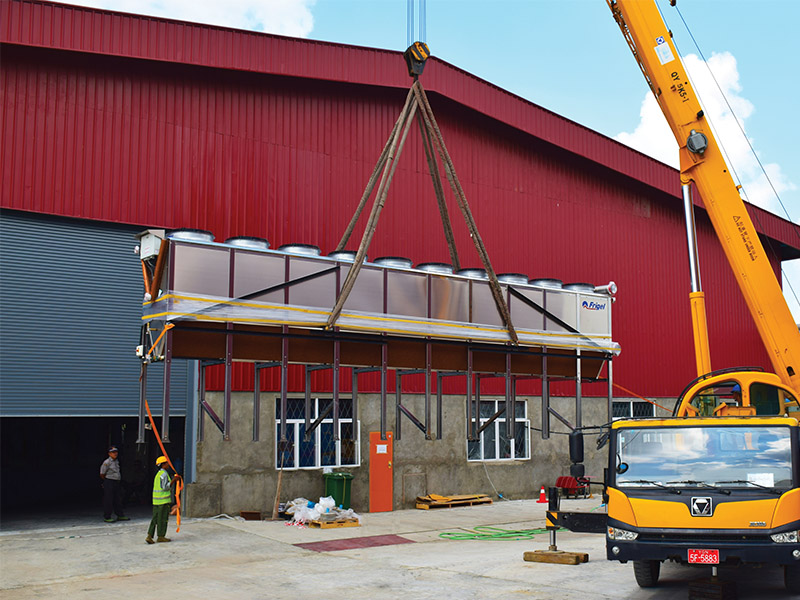 After the auxiliary equipment was installed the heavy extrusion and bottle blowing machinery was transported across the facility and positioned, this was achieved through the use of 12 Tonne capacity skates and 30 Tonne Toe Jacks supplied by CEA Projects Myanmar. Each of the 10 Tonne pieces was jacked down and levelled at their operational location. The whole project was completed on time and within budget.
To download the case study Click Here
Click to learn more about CEA Myanmar