Location
Yangon, My.
Duration
5 Days
Project value
25,000 USD
Weights
Bottle blower 12 Tonnes
Oven 4.9 Tonnes
Compressor 4 Tonnes
Conveyor & feed unit 2 Tonnes
Chiller unit 2 Tonnes
Air handling unit x2 1.5 Tonnes
Equipment Used
10t City crane
3.7t Telehandler
5t Forklift
30t Toe jacks x6
12t Skates x6
8 Inch steel form work
4 Axle low bed trailer
6 Man installation team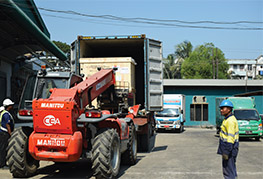 Telehandler unloading container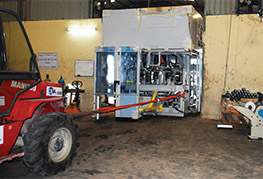 5t Forklift assists in skating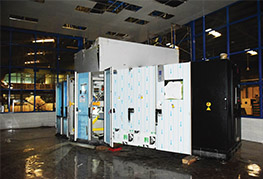 Bottle blower assembled in location
CEA Project Logistics Myanmar were employed for the transportation, customs process and installation of a pre-formed bottle blowing machine and it's auxiliary parts at the Loi Hein soft drinks factory in Yangon, Myanmar. This was the completion of a three-part project that CEA had been conducting.
CEA Myanmar service teams took charge of the cargo as it arrived at the port and used escort vehicles throughout the transportation of the oversized cargo to the factory site. The equipment with a value of over 500,000 USD was carefully unloaded and unpacked and lifted on to 15 tonne multi-wheel skates to ease the manoeuvring through and across the factory to the installation site.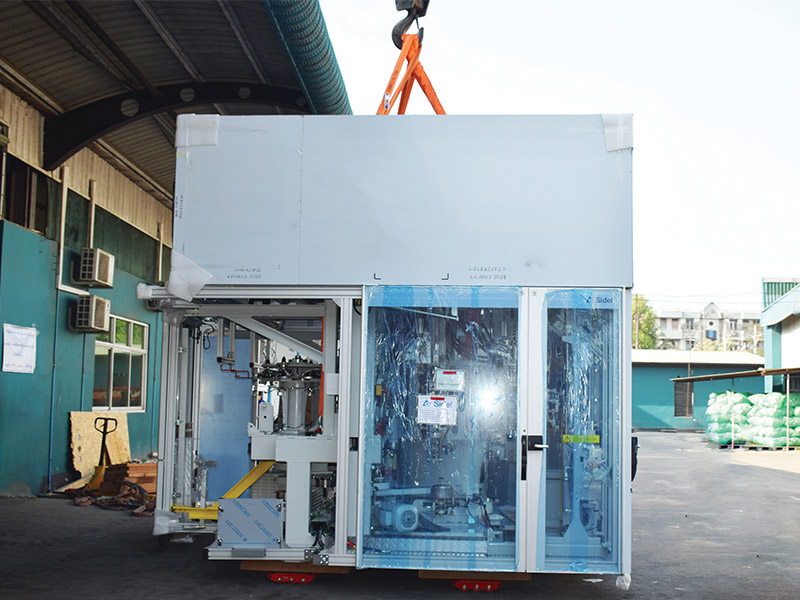 Due to the complexity of the factory layout, a 10-Tonne city crane was used inside to facilitate the movement of some of the machinery, modifications to several of the factory's walls were also made. When all the bottle blower machinery parts were in place, each one was jacked down from its skates and final levelling commenced. The whole project was completed within the five-day time frame and under budget.
To download the case study Click Here
Click to learn more about CEA Myanmar