Warehouse
Location: Laem Chabang, Thailand.
Size: 2,800m2
External Hard Stand
Location: Laem Chabang, Thailand.
Size: 80,000m2
Free Trade Zone
Location: Laem Chabang Port.
Size: 35,300m2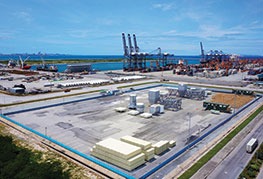 Our facility at Laem Chabang Port can offer 35,300 m2 of space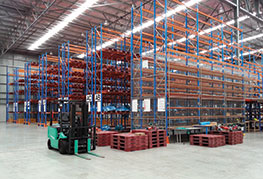 Racking is available in our warehouses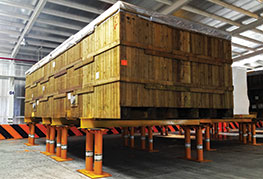 Crated cargo in our warehouse
CEA Project Logistics offers one-stop services in warehousing par excellence. Our storage facilities are strategically positioned in the heart of Laem Chabang, Thailand. Our facilities can provide 115,300m2 of open gravel hardstand storage and 2,800m2 of covered warehousing.
Each of our facilities includes state-of-the-art storage and distribution technology and are manned by project cargo professionals. 24-hour security with regular patrols ensures maximum protection. Our warehouse can provide both long and short-term options to local, regional and global clients.
By outsourcing your warehousing and storage needs to CEA, you are able to focus on your core business.
All our facilities come with the highest quality of material handling equipment (MHE), we offer a wide range of Manitou vehicles from 2 to 5-tonne forklifts and telehandlers, we also provide mobile cranes and container reach stacker's that ensure our warehouses and yards are able to execute any project effectively.
Our flexibility in warehousing enables us to achieve realistic cost savings for our customers. However, if the size, complexity or location of your business requires a bespoke solution, we have the knowledge, experience, and infrastructure you need.
To download the featured service Click Here
Click to learn more about CEA Storage and Handling services