Warehouse 1
Location: Thilawar economic zone
Size: 2,520m2
External hard stand: 7,120m2
External storage: 2,880m2
Warehouse 2
Location: North Yangon
Size: 4,682m2
Warehouse 3
Location: North Yangon
Size: 3,600m2
Warehouse 4
Location: North Yangon
Size: 3,700m2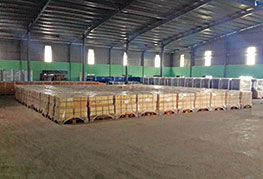 3,500 generator batteries in storage at our North Yangon facility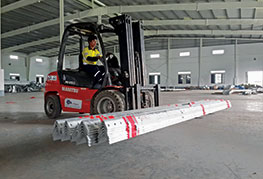 CEA use Manitou MHE throughout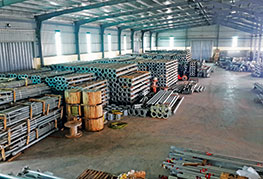 Over 4,000 telecommunication parts are stored at our Thilawar facility
CEA Project Logistics Myanmar provides fit-for-purpose and customer specific warehousing solutions by managing and operating customised storage space. CEA operates four warehouses in three locations, our facilities are ranked among the best in Myanmar and are operated by trained project cargo professionals.
By offering consolidated operations, we can allow greater flexibility, achieving realistic cost savings for our customers. However, if the size, complexity or location of your business requires a bespoke solution, we have the knowledge, experience, and infrastructure you need.
By outsourcing your warehousing and storage needs to CEA, you are able to focus on your core business.
Each of our warehouses comes with the highest quality of Material Handling Equipment, CEA offers a wide range of Manitou vehicles from 2 to 5-tonne Forklifts and Telehandlers, we also provide mobile cranes that ensure when it comes to warehousing we are able to execute any project efficiently.
Through our large national network of warehousing and storage facilities, CEA Project Logistics is able to offer its customers storage space located close to their largest client base – wherever that may be. This results in reduced costs and enhanced service levels for our customers, as they meet the demands of their clients.
To download the featured service Click Here