Thilawar Facility Details
Total area 15,000m2
Warehouse & 8,500m2
Workshop area
Office space area 580m2
External hard stand 7,120m2
Full utility services – power, water, waste water, communication links with backup power source
24 Hour security
Thilawar Services Provided
Import permits
Customs clearance
Heavy transportation
Cranage & heavy lift
Secure internal storage
External cargo storage
Serviced office space
Load-On Load-Off
Fork lift & crane rental
Cross border transportation Thailand/Myanmar
Road & river transportation/barges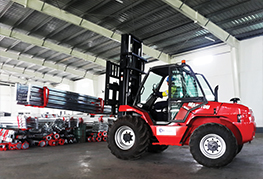 Telecom tower parts going into storage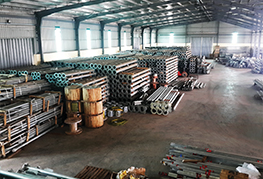 Over 15,000m2 of warehousing
CEO Kevin Fisher had worked in Myanmar as early as 1997, even back then he realised a gap in the market existed for a major logistics service provider, however, due to the political situation he understood the country wasn't yet ready for a CEA Project Logistics Myanmar.
The Burmese democratic reforms that began in 2011 opened the country to new possibilities and helped it attain some sort of parity with its ASEAN neighbours. It was during a visit in early 2012 that Kevin decided the time was right to invest in Myanmar.
A sizable, 10,000m2 of warehouse and office space was soon acquired in the Thilawar commercial port, Yangon and CEA Project Logistics Myanmar was officially established in January 2013.
"We have been very successful in our branding campaign of the company and we will mirror in every aspect our business model from Thailand in Myanmar, we are strategically well poised for the eagerly awaited explosion of business in this new market place"
Kevin Fisher, Managing Director
CEA Project Logistics
CEA recruited John Hamilton (formerly of Waste Management Siam) to become country manager Myanmar, now one year on John can boast a team of 60 project cargo professionals, with 3 warehouses and new equipment arriving weekly CEA now operates 24/7.
CEA has increased its cross-border service from Thailand to Myanmar offering customers full cargo consolidation, transportation, customs and duty clearance. A majority of shipments are consolidated at CEA Head Office in Laem Chabang, Thailand, after consolidation they are delivered with full DDP to customers in and around the Yangon area.
"After a year of learning how the market operates and the way customs, import permits and the government works, we feel 2014 will produce steady and continuous growth, furthermore CEA Project Logistics Myanmar has an aim to provide high quality turnkey solutions in logistics for international companies entering the market. Our plan is to grow from a solid foundation by building a reputation of being reliable, candid and giving our clients peace of mind that their cargo will be delivered on time and in perfect condition"
John Hamilton, Country Manager
CEA Myanmar
The CEA facilities are located only 3km's from Myanmar International Terminals Thilawar (MITT), 40-minute drive to downtown Yangon and just 50 minutes from Yangon international Airport, making its location ideally placed to handle all logistic requirements and solutions.
To download the feature Click Here