Facilities Available
Hard Stand 80,000m2
Warehouse 2,800m2
Gantry Cranes x2
Office Buildings x3
Cargo Washdown Bays x4
Quarantine Compliance Area
Plastics Manufacture
Maintenance Stores
Rigging Loft
Fuel Bowser
Canteen
Equipment Available
Prime Movers
Modular Trailers
Fork Lifts
Telehandler
Reach Stacker
Bobcat
Mobile Crane
EWP
Scissor Lift
Power Washers
Services Available
Transportation
Cargo Consolidation
Quarantine
Heavy Lifting
Bulk Loading
The CEA Ao-Udom facility opened in 2009 and can provide 80,000m2 of open gravel hard stand storage and 2,800m2 of covered warehousing with accompanying Gantry Cranes.
The location of Ao-Udom gives us a definite advantage in warehousing, packing and crating any type of goods for global export. Our quarantine facilities are in compliance and approved by The Department of Agriculture, Forestry and Fisheries (DAFF) of Australia, and are manned by accredited cargo professionals.
We provide the highest quality of material handling equipment (MHE) and offer a wide range of Manitou vehicles including Forklifts, Telehandlers and Elevated Work Platforms, our Forklifts range from 2 to 32 Tonnes. On-site we can also provide Mobile Cranes and Reach Stacker's that ensure our warehousing solutions and yards are able to execute any project effectively and efficiently.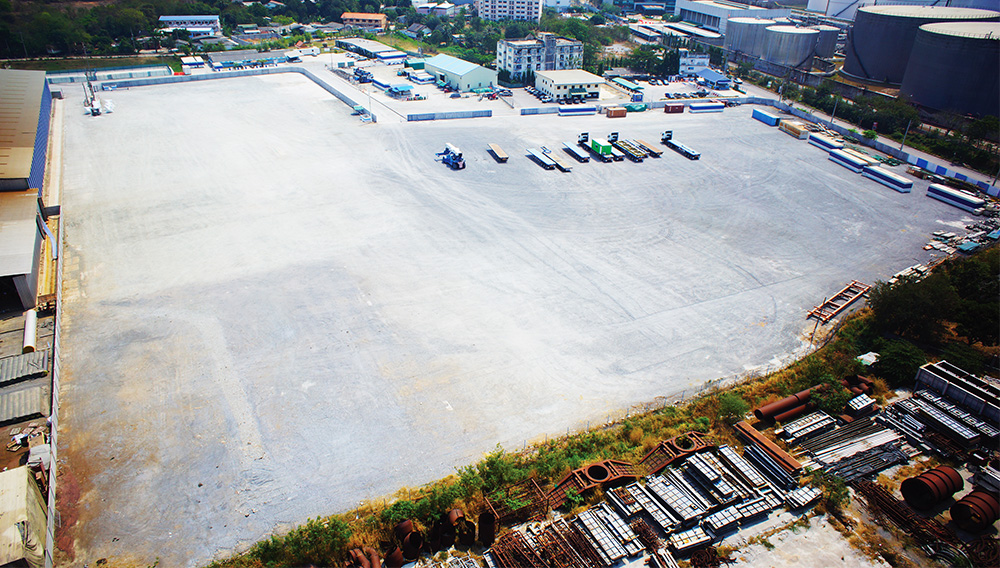 CEA Project Logistics are specialists in creating bespoke service solutions designed for your company's ongoing storage and delivery needs. The CEA Management team work with you to identify your particular requirements and priorities, allowing you to enjoy tailored solutions to your logistical projects.
By outsourcing your warehousing and storage needs to CEA, you are able to focus on your core business.
To download the feature Click Here