Location
Laem Chabang, Thailand
Duration
January 2012 to 2014/15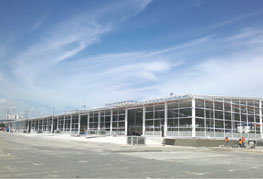 Warehouse 1 under construction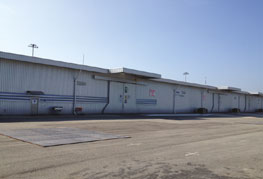 Completed warehouse at FTZ1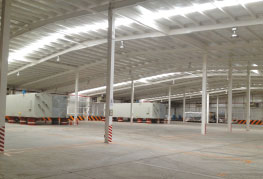 10,000 m2 warehouse space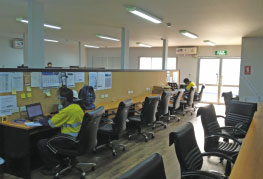 Ground floor offices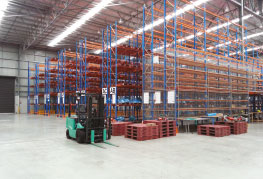 Internal racking facilities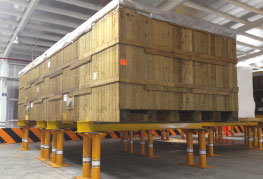 Cargo wrapped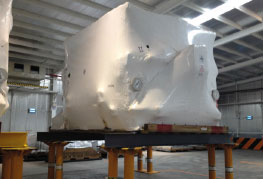 Cargo crated
To provide, operate and maintain a Marshalling yard, based within the Laem Chabang Area. All associated equipment, labour, warehousing, infrastructure and management that would be required to ensure the services of storage, handling, logistics and quarantine support to one of the biggest LNG Projects in the Southern Hemisphere
Facilities
2 Certified Customs Free Trade Zones conveniently located within Laem Chabang, Home to Thailand's largest port.
Standard and Climate controlled warehousing space totalling over 10,000 SQ.M.
10,000m2 warehousing construction and management
Workshops and fuel storage
Offices and infrastructure
Dedicated DAFF/AQIS compliant wash down and remediation facility
Dangerous Goods Storage
Infrastructure
Receiving the First Cargo into The Asian Marshalling Yard in May 2012 was a satisfying feat given the level of time an effort to ensure a World Class infrastructure was in place.
The Construction of 10,000 square meters of warehousing was first on the list. Exhausting the design process to ensure the 5000 square meters of climate control and 5000 square meters of standard warehousing was exactly what was required. Both warehouses have three entrance doors and minimal interior structures to ensure manoeuvrability internally can be done with ease. With a solid 35ton load bearing capacity, even larger cargoes can be accepted and stored safety
The next construction phase to be conquered was the office and facilities. Two individual offices one of which is two storeys, with enough space for 40+ office personnel. A fully loaded internal networking system also installed meaning a smooth working environment is paramount.
Other preliminary construction areas included a fully functional 25t load bearing wash pad with adequate inspection stands to accommodate six side inspections of even the bigger freight.
15 x 12-meter fumigation pads with the correct equipment to safely fumigate cargo to Australian and European standards. Fully Equipment DG Storage facilities have been installed allowing AMY to store all types of dangerous goods from liquid to gas.
During the infrastructure stages, MHE and equipment were also acquired including;
70T Crane
120 T Crane
32T,7T,5T,3T Forklift Trucks
Reach-stacker
Trucks and Trailers
Rigging equipment to safely lift any type of cargo
An In-house workshop complete with all tools needed to keep our fleet of equipment serviced was also installed.
As well as a solid infrastructure of equipment, machinery and constructional buildings, the processes and procedures of running a world class warehousing and storage facility had to be generated and implemented.
The Asian Marshalling Yard, ensure each and every job that is undertaken is in accordance with the approved methodology. This is done with the help of 300+ plans, procedures, and documents.
Mobilization
Once the infrastructure was in place, it was time to mobilise personnel. Consisting of 5 different departments;
Operations
Materials
Health, Safety, and Environment
Quarantine
QAQC
Both expatriate employees' exceptional local personnel were mobilised.
Receiving Cargo
When cargo arrives at AMY the first process is to ensure that the cargo is to a quarantine compliant level in which, when entering the yard it will not jeopardise the other compliant cargo. A check is also conducted to ensure cargo is correct and free from damages.
Once the all clear is given the cargo is safely escorted to its lay-down area. Qualified operators ensure any unloading of cargo is done correctly and with safety the number one priority.
Once cargo has been unloaded, the unpacking and in-depth materials checks are undertaken
Cargo is then kept in storage until required for export. During the storage period, a rigorous quarantine compliance process is conducted, including insertion of rat baits, mobe moat to catch insects and monthly residual quarantine sprays.
Export Preparation
When cargo has been called up for export, the process of preparation commences with locating the cargo and performing preliminary quarantine and materials checks. Quarantine remediation of cargo can be facilitated either in situ or at our wash facilities.
Once cargo quarantine compliant, it will be packed in one of a number of ways;
Wrapped
Crated
Containerized
Once packed, the cargo can be fumigated to Australian and European Standards.
Final inspections of cargo will then be done and the cargo will be loaded onto trucks ready for a safe export
The Asian Marshalling yard is a world class warehousing and storage facility with the capabilities of ensuring project cargo is stored, preserved and in compliant when ready to export.
To download the case study Click Here
Click to learn more about CEA Storage and Handling services