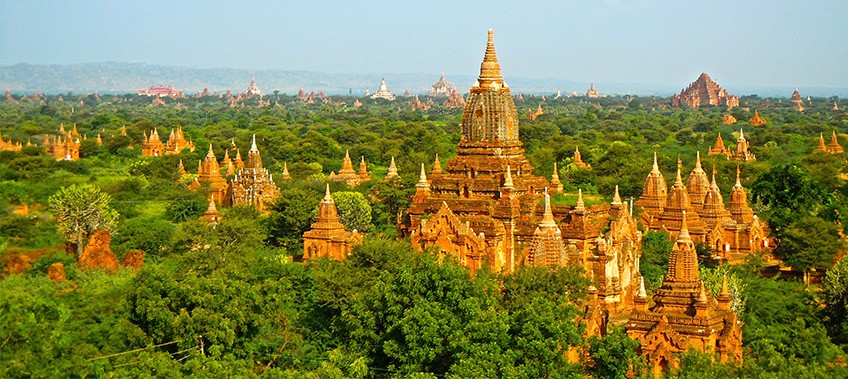 The Economic Growth of Myanmar
Myanmar has seen record levels of economic growth since the removal of the military dictatorship that ruled the country between 1962 and 2010.  Aung San Suu Kyi, the political activist was released from house arrest in November 2010 and went on to win a seat in the Myanmar (Burmese as per the previous the name of the country) Parliament and this contributed to the United States and the European Union easing sanctions as a result.
The lifting of economic sanctions helped Myanmar achieve this rapid economic growth taking the country from being one of the poorest in the World to being a place that many large conglomerates saw as a great place to invest.  According to the Asian Development Bank (ADB), the economy was due to grow by 7.8% in the Fiscal Years 2014 and 2015 with inflation hovering between 6.5% and 7.0% so this growth has offered encouraging returns for investors.
Many of the large oil and gas companies as well as other companies looking to seize the opportunity to export the plentiful natural resources that Myanmar has to offer has led to significant, ongoing improvements in the country's infrastructure and as a consequence boosted the economy.  It is for this reason that leading logistics companies such as CEA Project Logistics have looked to expand their operations in the country.
CEA Project Logistics initially realised the potential of Myanmar way back in 1997 although because of the sanctions and the political unrest it was not until a visit in 2012 that the company decided that now was the right time to commence operations.  The commercial port in Yangon became home of Myanmar office and warehouse in 2013 and it is from here that the company has gradually expanded to what we see today.  The facilities that CEA have available to them such as the size of the internal and external storage plus the close proximity to the port itself make CEA a market leader in the country.
The experience that CEA has gained from their operations in both Thailand and Singapore has given them the opportunity to capitalise on what the market has to offer and assist many of the larger exporters that are now operating there.  The services that are presently on offer include, but not restricted to, heavy transportation, beach landings and assisting with customs clearance.  The number of services available is likely to increase to meet client demand with the projected growth in the country expected to continue for many years to come.
If you require any more information on how CEA Project Logistics can assist you with your operations in Myanmar or anywhere else, please contact us today for more details.
Click to learn more about CEA Myanmar