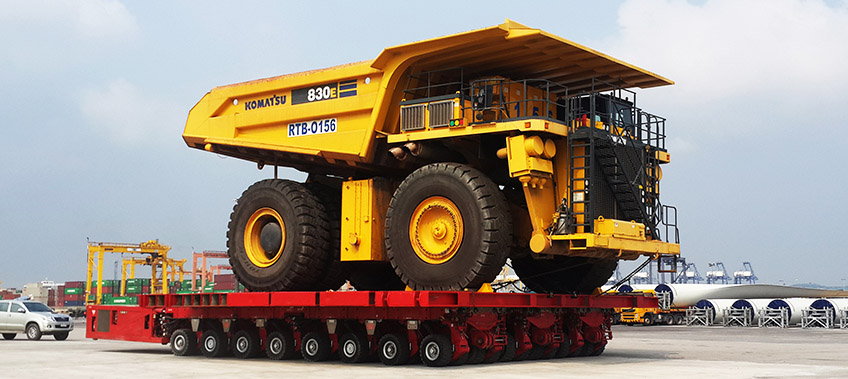 CEA Takes Care of Komatsu's Big Boys!
In conjunction with international project forwarder, Freightplus, CEA recently managed the Unloading, Heavy Transport and Storage of 13 Komatsu 830 E Ultra Class Haul Trucks. The trucks, extracted from a mine site, deep inside Central Kalimantan, Indonesia will be stored by CEA until they are sold. Each truck weighs 164 Tonnes and has a carrying capacity of 200 Tonnes. Compared to a traditional transmission/differential drive, these Komatsu 830's instead use an electric drive system that can provide 2,400 HP.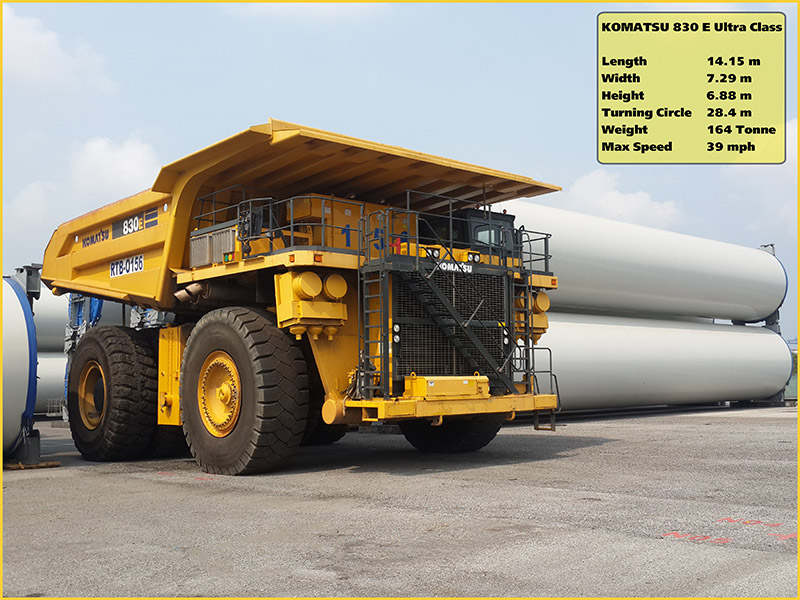 Freightplus delivered the trucks to Laem Chabang Port on the chartered vessel HR Recommendation, selecting Terminal C0 due to its proximity to CEA's Free Trade Zone facility, less than 1km away. The trucks were lifted from the vessel and lowered onto an awaiting 24 axle Combination SPMT, CEA teams secured the truck in place on the trailer ready for the short transportation across the port.
During transportation, each truck was shadowed by a CEA Escort vehicle until arrival at the Free Trade Zone. A specialised reinforced ramp, constructed at the CEA Facility, facilitated the unloading from the SPMT Trailers. Each truck was driven under its own power down the ramp and continued on to the assigned storage location.
Click to learn more about our Heavy Lift and Heavy Transport services