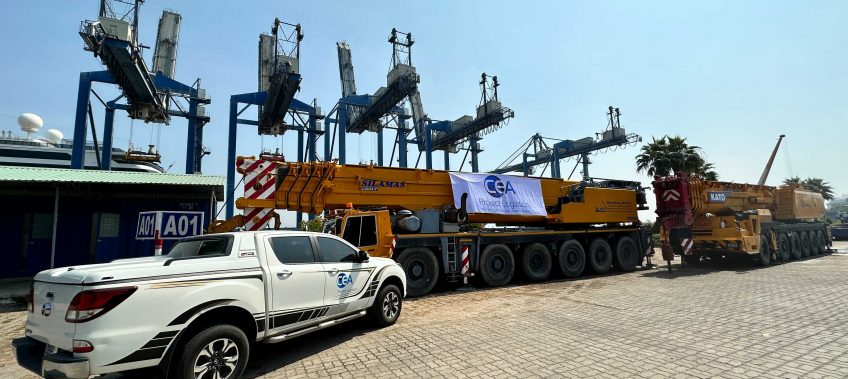 CEA Projects Vietnam partially completed the contract signed with Silamas Group, Thailand.
* Work package completed: Re-exporting all equipment of 04 mobile cranes to Thailand.
* Services provided by CEA:
- Surveying and designing method statement.
- Loading all equipment from the existing storage yard in Soc Trang onto trailers.
- Transport from the storage location to jetty for loading on the barge.
- Roll-on 04 mobile crane bodies from the jetty onto the barge.
- Safely lashing cargoes on the barge.
- Barging from Soc Trang to Tan Cang Hiep Phuoc Port, HCMC, Vietnam.
- Offloading all equipment from the barge to the port yard.
- Loading all equipment from the port yard onto Vessel to ship to Thailand.
- Supplying lashing inspection and certificate service for all re-export cargoes as per international maritime transport standards.