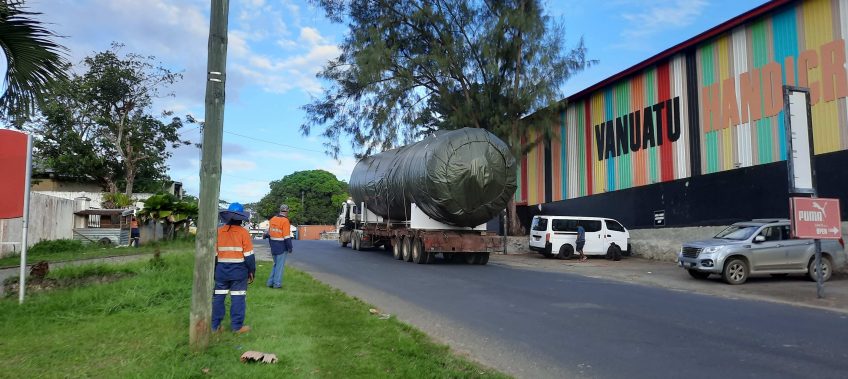 CEA PROJECTS SUCCESSFULLY DELIVERED 02 LPG TANKS IN REPUBLIC OF VANUATU AND SOLOMON ISLANDS
CEA has just successfully handed over 02 LPG storage tanks in Republic of Vanuatu and Solomon Islands in the form of a Port-Factory. Each LPG tank weighing 30 tons, measuring 7,92 x 3,45 x 3,92m (LxWxH) was loaded onto the vessel at SP-ITC Port, District 9, Ho Chi Minh City, Vietnam and unloaded at Port of Vila Port in Vanuatu and seaport of Point Cruz in Solomon Islands via Auckland New Zealand before being transported and handed over on operating platforms at the factories.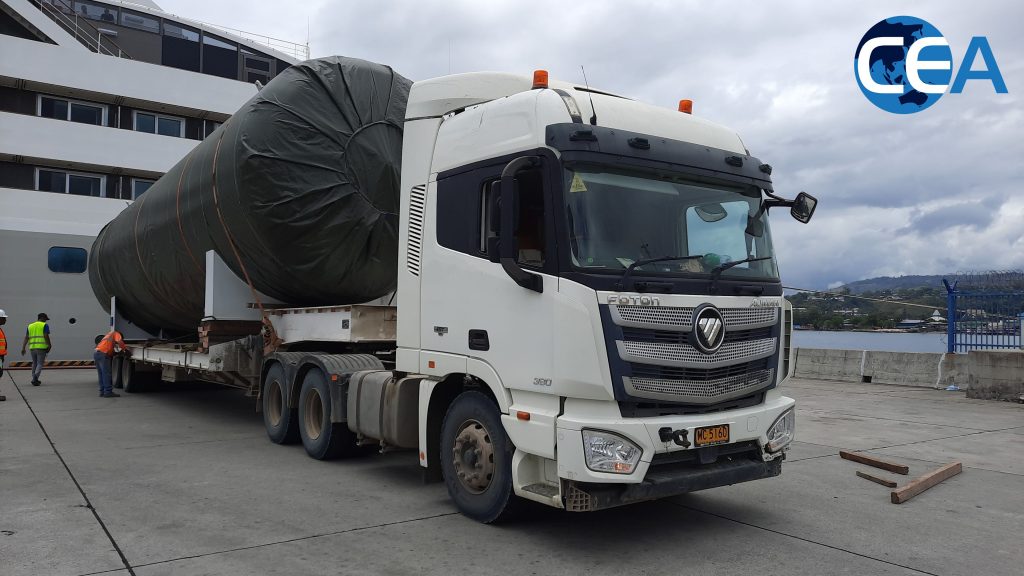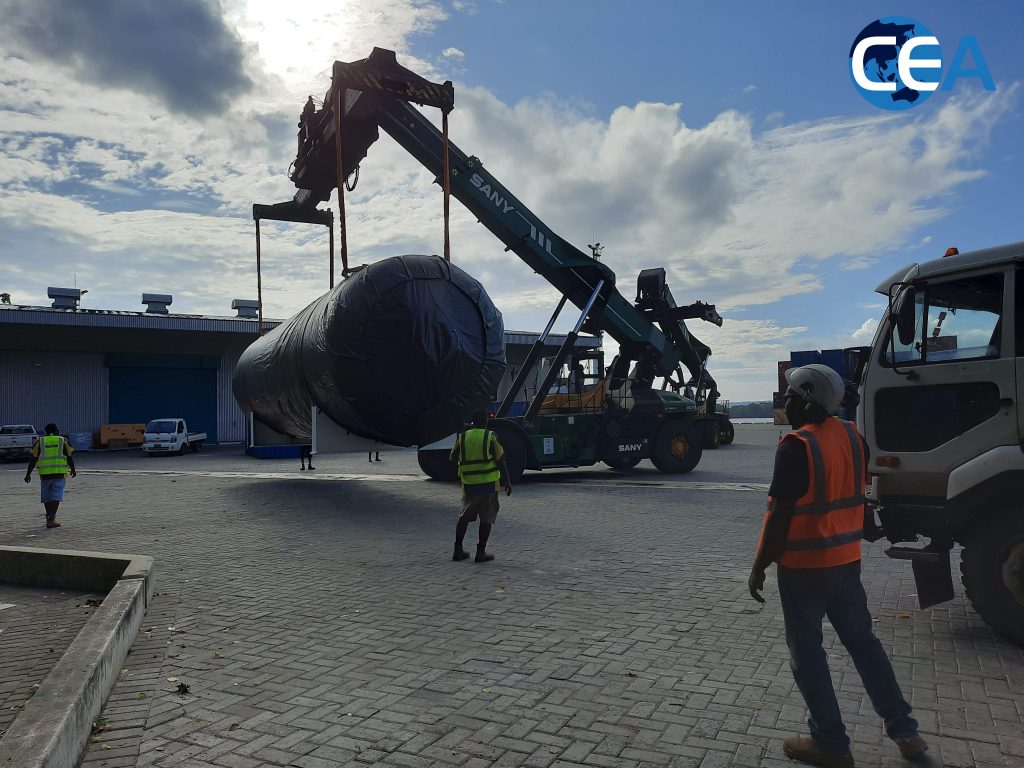 Vanuatu and Solomon Islands are island nations in Oceania in the area called The Pacific Islands, located around 1,750 km away from northeast of Australia. Originally formed from volcanoes, Topography of Vanuatu and Solomon Islands is mainly steep and winding passes, combined with underdeveloped transport infrastructure, the search for means of transportation, loading and unloading of the tanks and transport to the required locations encounters many difficulties and challenges.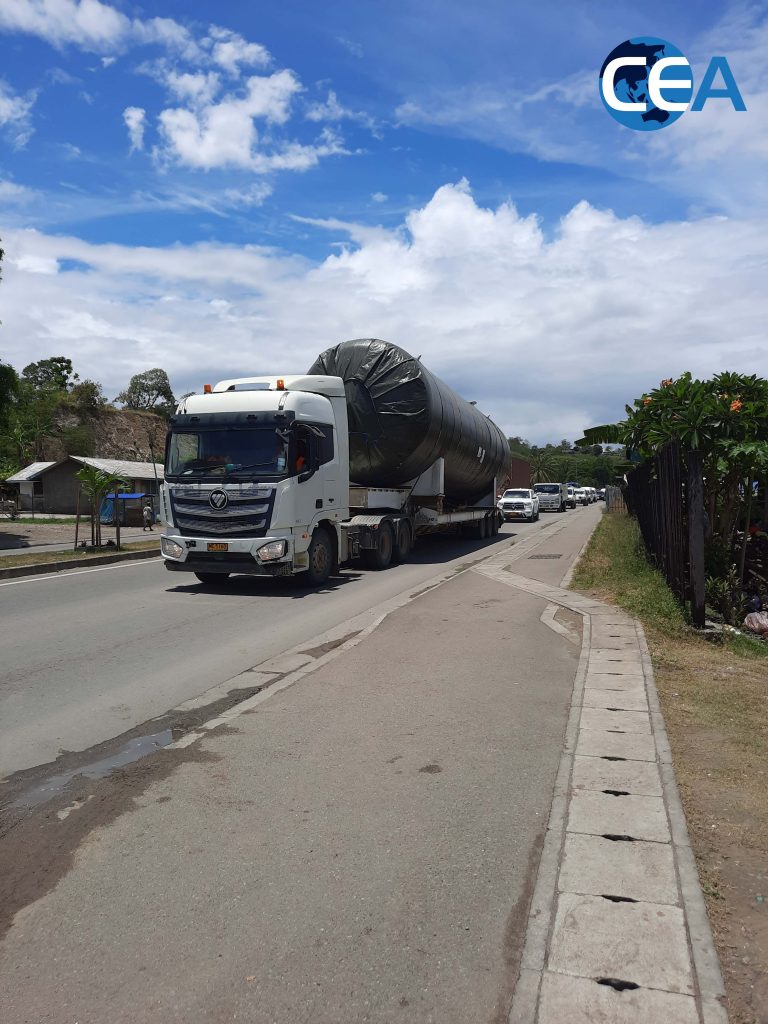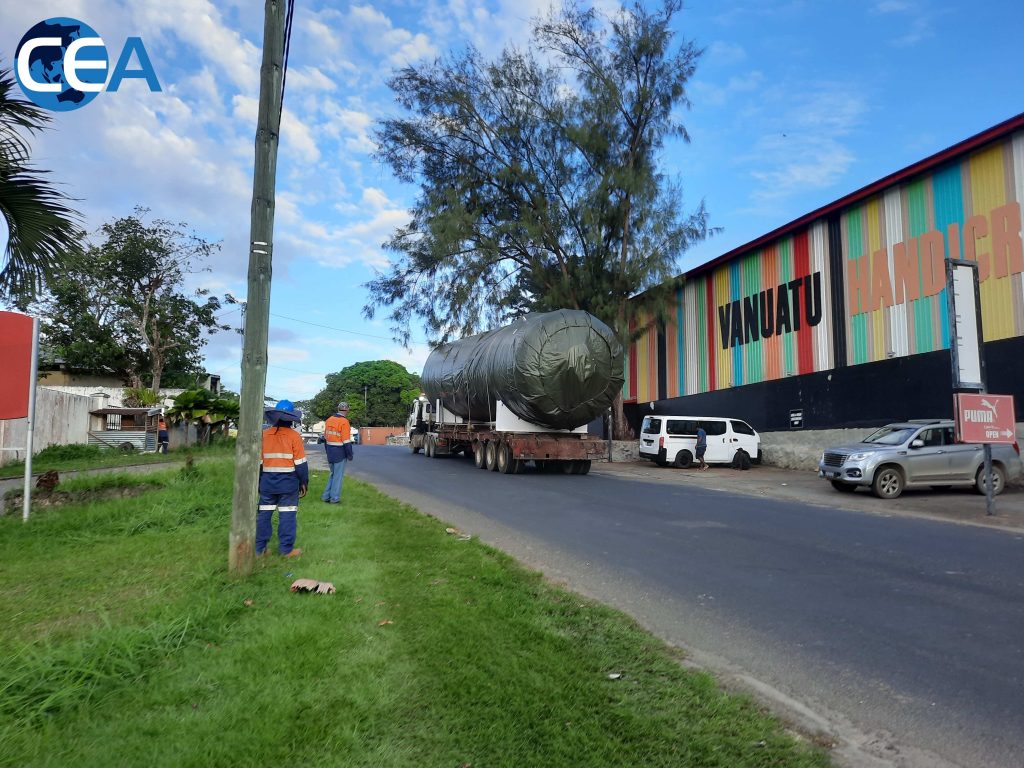 CEA had to send one of its technical experts to Vanuatu and Solomon to directly survey the transportation route, search and select qualified partners to ensure timely delivery of goods and strict safety requirements given by the customer.