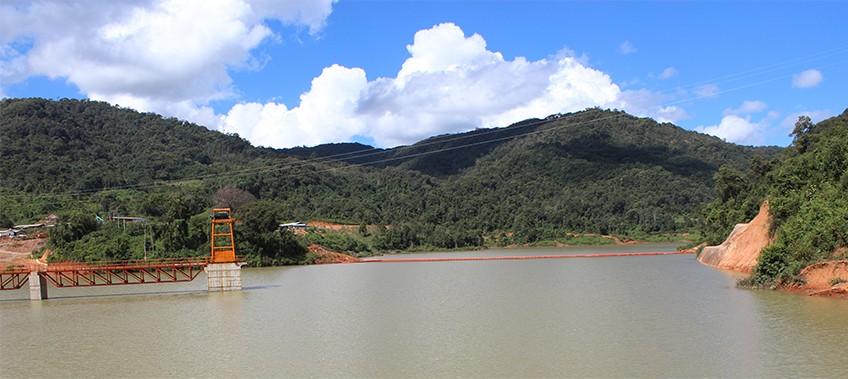 Hydroelectric Power in Laos PDR
Over recent years there have been major calls for developing nations to adopt more environmentally friendly methods of producing energy.  The rapidly developing nations of India and China have been heavily criticised for their use of power stations running on fossil fuels and therefore creating air quality issues with nations such as Laos and Vietnam striving not to fall into the same trap.
Laos has looked to capitalise on the hydropower market and is currently developing the Nam Ngiep 1 project in Bolikhamxay and Xaysomboun provinces.  When the project is completed it will be capable of producing 290 megawatts of power and every effort has been made to try and ensure that the project is as environmentally and socially responsible as possible – indeed the project will provide renewal energy and contribute to reducing poverty in the country.  The Nam Ngiep1 Power Company that is responsible for the project is a multinational concern comprising of a partnership between KPIC Netherlands, EGAT International of Thailand and Laos Holding State Enterprise.
Two dams and power stations are currently under construction and are expected to be completed in 2019.  These are located at on the River Ngiep in Bolikhamxay province with the larger, 148-metre high dam that covers 67sq km extending into Xaysomboun province.  This main dam will generate around 260 megawatts of electricity that will be exported to neighbouring Thailand.  A second dam below the first will generate around 19 megawatts that are intended for local use.  Every effort will be made to ensure that the water is re-regulated so as to minimise the disruption to water levels further down river.  A dedicated Environmental Management Officer has been brought in to increase the awareness of environmental issues and minimise the local footprint.
The Asian Development Bank (ADB), International Rivers and Mekong Watch have been so impressed by the efforts made that they agreed to release a joint statement agreeing to a loan for the construction of the dam.  Some of the instalments of the loan will be withheld however to ensure that those involved fulfil their obligations to the local people and to the environment.  This is quite a big statement considering the furore surrounding other such projects.
CEA Project Logistics are very proud to be involved with this project especially as the environmental impact has been far less than that in other countries.  CEA take great pride in their role in assisting with environmentally friendly projects, especially those that improve the living conditions and lives of local people.
To learn more about CEA Laos Click Here