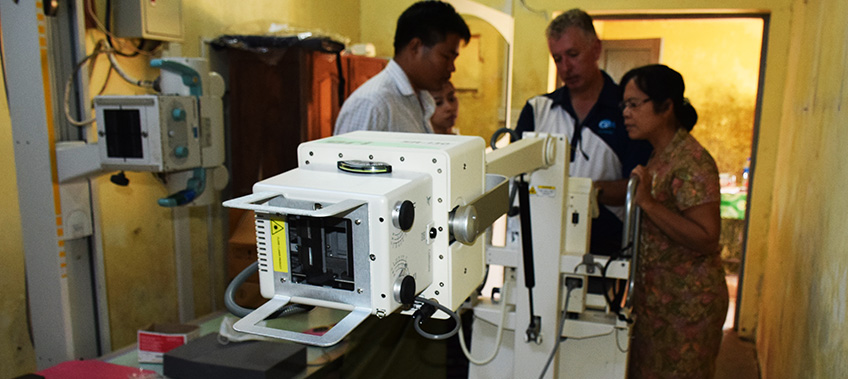 Digital Diagnostics Delivered By CEA Myanmar
CEA are immensely proud to be involved with such a worthwhile project that will result in the improved health of the people of Myanmar.
CEA Project Logistics Myanmar recently delivered, installed and set up five portable digital x-ray machines for the National Tuberculosis Program, this project was in conjunction with American Procurement Services Co. for United Nations Operations (UNOPS). CEA's scope of work consisted of customs clearance, transportation, installation and training the operators in the Yangon, Mandalay, Bago, Mawlamyine and Dawei regions.
The National Tuberculosis Program is a government run institution by the Myanmar's Ministry of Health. With the help of UNOPS and APSCO they have recently upgraded their equipment to ensure a wider reach to the surrounding communities in each of the aforementioned areas. The digital x-ray units will be used at their respective centers and also as mobile units being powered by backup generators. The program has enabled the ministry of health reduce the number of new TB cases nationwide and benefit many of the country's population.
CEA provided:
Customs Clearance of Airfreight – Myanmar

Transportation  Airport – Yangon Warehouse

Transportation to the Four Regions of Mandalay, Bago, Mawlamyine and Dawei

Installation and Set-up of Five Machines

Training of Radiographers and Doctors on Machines.