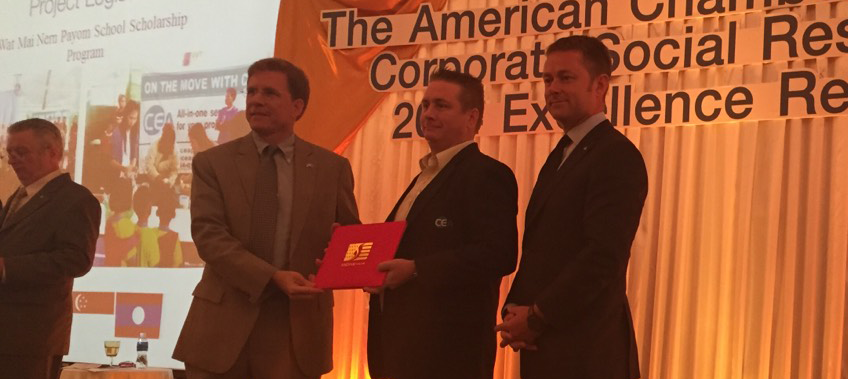 CEA Receive CSR Excellence Award
CEA Project Logistics were proud recipients of the AMCHAM CSR Excellence Recognition Award for 2014.
The awards luncheon was held in conjunction with the AMCHAM thanksgiving celebrations at the Centara Grand Bangkok.
Business leaders from across Thailand were in attendance to enjoy the ceremony and the sumptuous traditional thanksgiving offerings. In 2014 CEA have supported many CSR related projects throughout the Kingdom reaching as far south to the province of Songkhla.
Mr Patrick Murphy, Deputy Chief of Mission for the US embassy handed out the certificates to the worthy recipients. Michael Parham, Regional Manager Bangkok & Central received the award on behalf of CEA and said afterwards "Corporate social responsibility is paramount within CEA, every year we strive to improve on the previous year by seeking out new worthwhile projects while still maintaining current ones" he further added "To receive this award is an honour and a great achievement for CEA to be recognised as a leader and a purveyor of CSR, with our plans for 2015 we may be back here next year!"