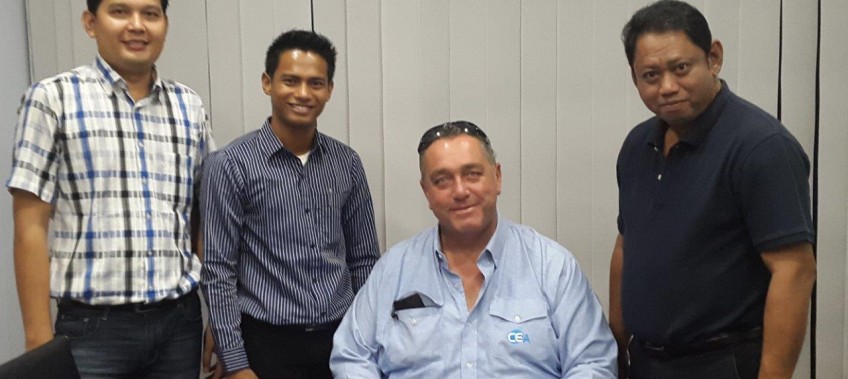 CEA Myanmar kicks off new fleet
Saturday, August 16, Yangon – After less than a week of moving into the new Yangon office, Kevin Fisher, CEA managing director, and Than Naing, CEA Myanmar Operations director signed the purchase order for two new UD GWE 420 Quester trucks from distributors UMG Myanmar. The new towheads, built in Japan with Volvo technology are the first in the new fleet of transport expansion for CEA Myanmar.
Built on Volvo technology, the Quester's are fully optioned for driver safety and fuel economy complete with 420 horsepower, 12 step-down forward and 2 reverse gears, the new rigs come complete with standard, air, and engine braking systems as well as load sensors to maximise safety. Delivery of the new rigs is set for Q1 2015.
Click to learn more about CEA Myanmar