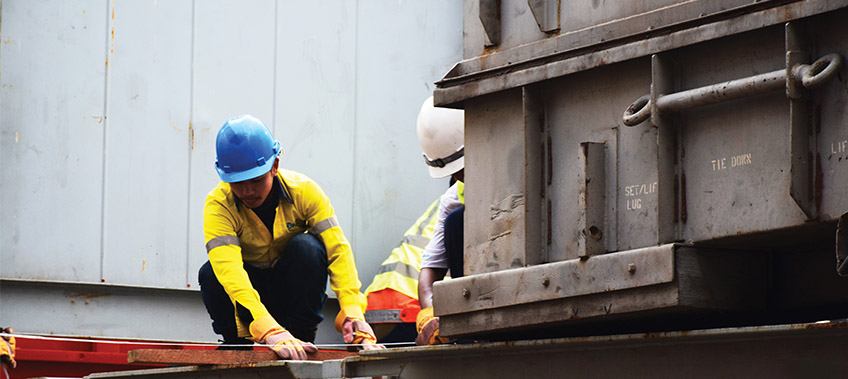 Gas Turbine Transportation & Export
CEA Project Logistics Myanmar recently carried out operations for the transportation and export of a Gas turbine unit from a power plant in Yangon. The 13-tonne turbine unit was being shipped to Japan to undergo repairs and refurbishment.
Due to the sensitivity of the instrumentation contained within the turbine unit, a three-axle air suspension trailer was used to minimise any vibration to the equipment while being transported. During the lifting procedure, CEA used a specifically designed and certified Surelift modular spreader beam provided by sister company CEA Engineering.
A 50 Tonne Mobile Crane lifted the turbine unit onto the awaiting flat-rack container. A CEA special projects team manoeuvred the unit into position and secured it onto the flat-rack ready for transportation. Before leaving for the port, an inspection by a third party sea freight warranty surveyor was carried out to approve and certify the cargo for international shipping. CEA provided a one-stop service for export documentation, loading, lashing and shipping to the turbines final destination in Japan.
To view the Case Study please Click Here
Click to learn more about CEA Myanmar