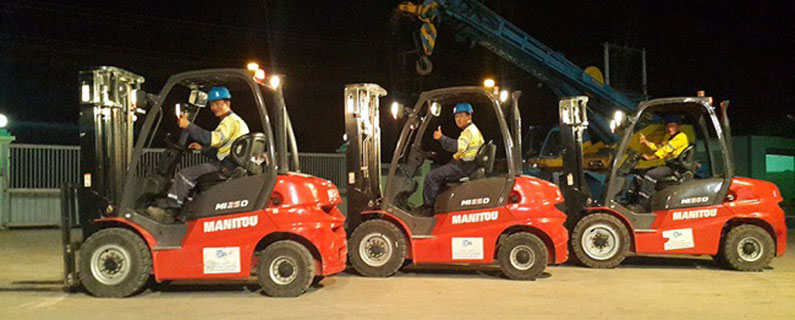 On Nights with CEA Myanmar
CEA will facilitate the implementation of 4,800 telecommunications towers within the next three years with the promise of a further 500, this is no mean feat when you take into consideration that Myanmar intends to install 17,000 towers throughout the country. This equates to CEA Myanmar having more than a 28% share of the towers. Each tower comprises of 4-5 different sections, and weigh from 9-15 tonnes, with the highest configuration being 57m in height.
To keep up with demand, all three warehouses will work 24 hours a day with two separate shifts. The Thilawar warehouse, which is located in the Special Thilawar Economic Zone, outside of Yangon, operates 7 days a week and receives cargo from the local MITT port throughout both shifts. The scope of the project at Thilawar is Cargo Receiving, Cargo Inventory, Cargo Consolidation, Dispatch and Transportation. As the demand is so high, CEA Myanmar currently has over 100 trucks, with flatbed trailers, delivering the towers countrywide day and night.
Click to learn more about CEA Myanmar