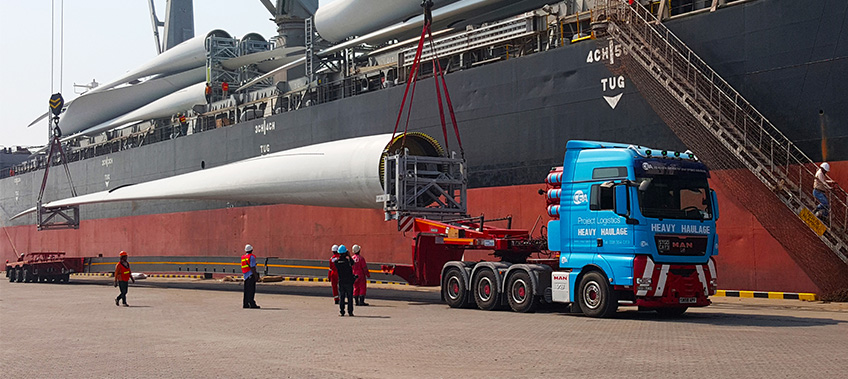 Heavy Transportation Services
Heavy transportation is often required by larger companies manufacturing pre-built or partially built structures that are required in other industries such as the oil and gas sector. The structures may need to be transported both domestically and internationally and require specialist equipment to ensure that the process is carried out in a safe and efficient manner. Detailed planning is often required when moving something of this size from point A to point B with potentially different modes of transport being required for different parts of the journey. It is for this reason that many businesses employ the services of a professional logistics company such as CEA Project Logistics.
CEA Projects Logistics have many years experience in planning and carrying out the transportation of heavy loads. These years of experience mean that they will be able to guide and assist you with the transportation of your goods. The planning can involve contacting the necessary authorities to ensure that they are aware of the load coming and ensuring that all roads are of a satisfactory standard to be able to physically cope with the load. The transportation may also involve shipping via sea where it would be essential to ensure that the load is correctly placed and secured for transit. Years of experience mean that this will be done safely and effectively.
Often large businesses employ a company such as CEA Project Logistics to carry out the heavy transportation on their behalf because the costs of owning the necessary equipment themselves are financially unviable. CEA have a wide selection of equipment that can be used in a variety of differing circumstances. The operation of this equipment also requires a high level of training and is not something that could be conducted by someone on an occasional basis.
As has already been mentioned, a variety of equipment is often required to transport a large load to its final destination. Not only is heavy transportation equipment required but there will also be a need for heavy lifting equipment as well. Again, this is a service that is provided by CEA Project Logistics so they will be able to ensure that the transportation is conducted in a satisfactory manner from beginning to end. The port side location at Laem Chabang also means that there is the necessary space to hold any goods for a given period of time if this is so required. Our recent consortium agreement with Fagioli Italy has increased our reach and footprint within the ASEAN region resulting in cost savings to all our clients.
To learn more about the Heavy Transportation services CEA can provide Click Here