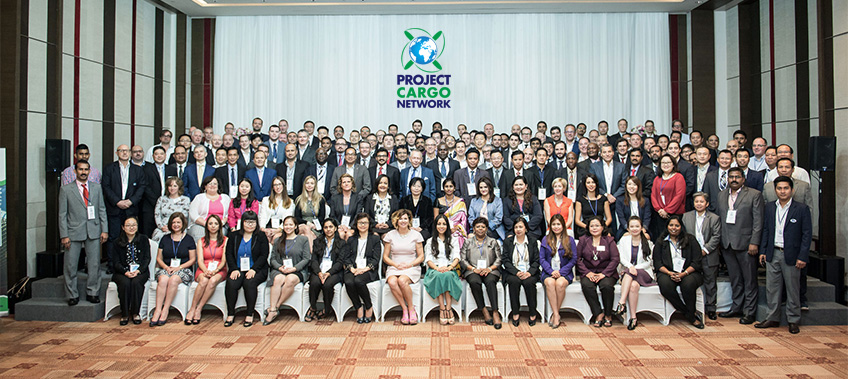 CEA Win Asia / Pacific Award at PCN Conference
CEA Project Logistics were recently in attendance at the Project Cargo Network Conference in Bangkok, Thailand.
The Project Cargo Network (PCN) is a certified organization comprising of the top global project cargo and heavy lift specialists. These specialists handle the transportation of oversize and heavy shipments that consist of complex components with innovative solutions. CEA have been a member of PCN since 2012.
Their 5th Annual Summit was held in November at the Eastin Grand Hotel Sathorn in Bangkok. Representatives from all major world markets attended the conference which consisted of an Anniversary Gala Dinner, 1-2-1 Business Meetings, Industry Guest Speaker and Case Studies.
The event enabled attendees to share their experiences through the presentation of Case Studies, these included the movement of one of the world's largest tunnel boring machines, a geothermal power plant project, an airport expansion project and a huge power plant project in Myanmar Carried out by CEA Projects and presented by CEA Myanmar Country Manager John Hamilton.
During the three-day event the PCN Annual Award Ceremony was held, this ceremony recognises PCN members who received exceptional results from 2015 Quality Control Survey, we are very pleased to announce that CEA Project Logistics received the Best Member award for the Asia / Pacific region, Andy Hall Operations Director for CEA collected the award.
CEA would like to thank the teams at Project Cargo Network for their hard work and dedication in putting on such an informative and enjoyable event, and we look forward to seeing old friends and new in Dubai 2016.
Click to learn more about Project Cargo Network