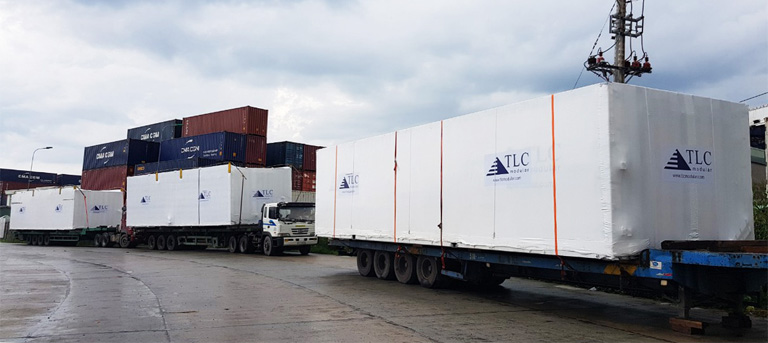 CEA Vietnam Transport Modular Housing Units Bound for New Zealand
CEA Project Logistics Vietnam recently provided a full transport and shipping service to Vung Tao-based TLC Modular for the movement of several units of modular housing bound for New Zealand. Rigging and Lashing teams from CEA arrived at the manufacturing facility and loaded the modules on to several low-bed trailers. The convoy of trucks and trailers the made the short journey to Phu My Port. Upon arrival at the port, CEA provided all operational services including customs documentation and loading on to the vessel.
About TLC Modular
With over 20 years of construction experience in the commercial, residential, hospitality, industrial and oil & gas construction sectors, TLC Modular has developed diverse experience, technical skills and building knowledge.
By continually investing in the research and development of new building systems, products and methods, we are able to provide experience in innovation and advantages in execution for our clients and partners. TLC has been able to grow rapidly in conjunction with Vietnam's infrastructure and energy sectors and develop into a highly specialised and diverse organisation.
Click image for full size