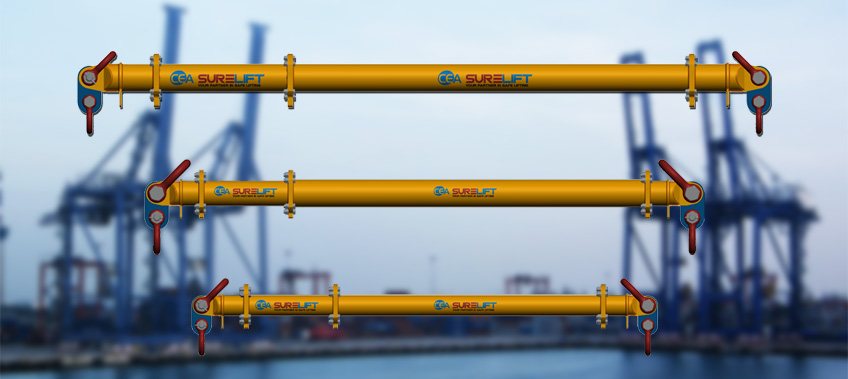 CEA Surelift Launch New Spreader Beams
Since the successful launch of the CEA Surelift range of high-quality spreader beams for heavy lifting, CEA Engineering has reacted to market demand for a range of smaller capacity spreader beams.
The new range of spreader beams now includes the SL12, SL24, and SL34 covering the nominal capacities of 12, 24 and 34 tonnes respectively.
Manufactured in Thailand and the UK under the strictest quality control with DNV fabrication surveying the spreader beams offer a comprehensive and affordable range up to 400 tonnes with DNV Type approval.
Since the initial launch of CEA Surelift spreader beams in April 2015 our network of re-sellers is expanding quickly and within just 3 months availability across the world has increased to 10 countries, and the expansion is growing ever quicker with highly positive feedback from the market in regards to the high quality of the product, service and support.
Click to learn more about CEA Surelift
For full details on the overall product range visit www.cea-surelift.com today, and be sure to check out their simple-to-use beam selection app SureSelect Lift Planner