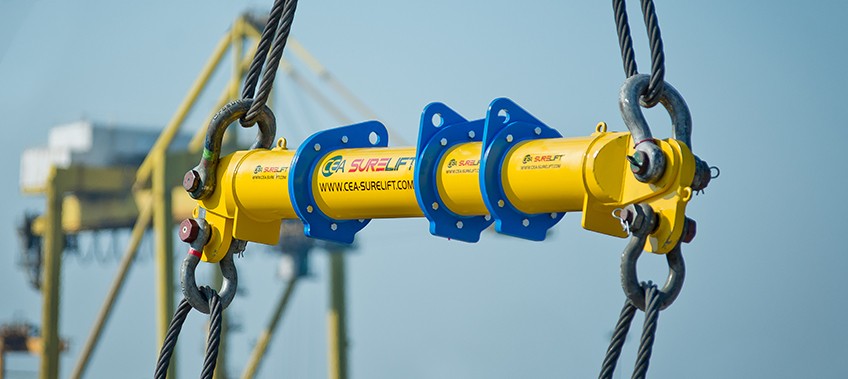 CEA SURELIFT in Action
Since the launch of the new range of DNV type approved CEA Surelift modular spreader beams at the beginning of April CEA Engineering Consult Co. Ltd. have already deployed several Surelift beams into the market and their ease and flexibility of use is already being appreciated by clients in Thailand.
Conceptum Logistics GmbH (Hamburg) made a tandem lift using Surelift SL 110 and SL 70 spreader beams to unload several heavy generator sets from a NYK Vessel to portside trailers. This pair of spreader beams were assembled in quick time port-side with no fuss or additional equipment needed thanks to their component lifting eye arrangement and high ground clearance facilitating easy assembly. The lift was aided by the CEA Project Logistics rigging teams who ensured a perfect execution of the project.
Click to learn more about CEA Surelift
CEA SURELIFT WEBSITE
For more information on our exciting new product