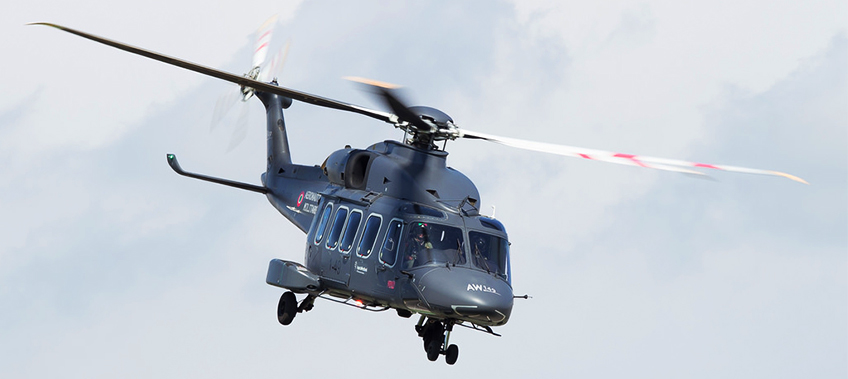 CEA Specialised Transport Project
CEA Project Logistics have a proven track record in specialised transport, one of our areas of expertise is Helicopter Transportation having completed several projects previously for the Sikorsky group and their Seahawk SH-60. This experience was a key factor when a new client chose our specialised transport services for several Agusta Westland AW149 medium class helicopters.
The Royal Thai Navy have ordered 5 Aircraft all to be delivered in 2017, CEA were employed to carry out all unloading at Laem Chabang Port and transportation to the Utapao Navy Base for assembly, after assembly the helicopters would fly to their new base in Northern Thailand to replace the Bell UH-1H helicopter.
The helicopters arrived at Laem Chabang Port A-5 on the NYK vessel Oceanus Leader. Each helicopter was shipped on a mafi-trailer with a bespoke fabricated saddle for the rear landing gear. Laem Chabang Terminal Tractors removed the helicopters from the Oceanus Leader positioning them next to the CEA 50 Tonne mobile cranes. Each helicopter was lifted from the mafi-trailer by a specialised hook attached to the main rotor, the five shackles of the hook were fixed to the main rotor by five lifting slings. The helicopters were lowered on to awaiting Air Ride trailers each fitted with a saddle for the rear landing gear.
Wooden chocks were placed on the front landing gear and lashing applied. CEA further secured the cargo with more two more lashing slings connected to the rings on either side of the fuselages. Other aircraft accessories were also loaded and secured. After each helicopter was lashed and secured the convoy began the 70km journey to the Royal Thai Navy base at Utapao, Rayong province.
A CEA escort vehicle was used throughout this specialised transport project to ensure maximum safety on the route to Utapao. Upon arrival at Utapao, the CEA teams removed the lashing allowing the 50 Tonne mobile cranes to lift the helicopters from the trailers using the same method as before and placing them in their respective hangers. Project duration from start to finish was 7 hours.
Click to view a previous Helicopter Transportation Project