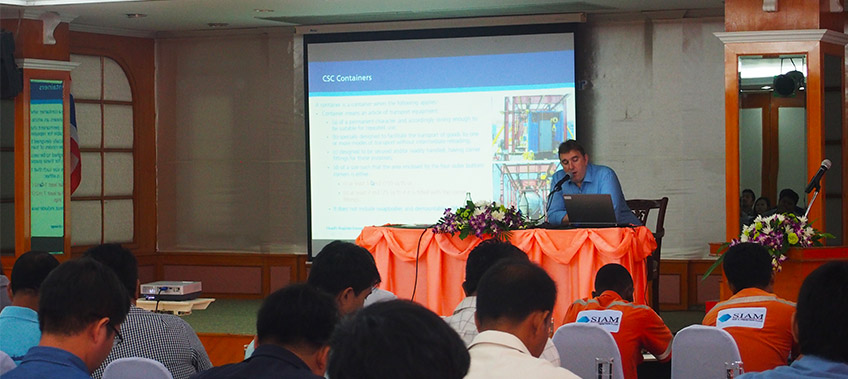 CEA Host Container Certification Seminar
Lloyd's Register Energy in cooperation with Swire Oilfield Services and CEA Songkhla held a seminar on Offshore Container Certification. The seminar presented by Nigel Tijou of LRE focused on providing a high-level overview of container standards and legislation that will help inform key decisions about their safety and manufacture. The seminar also covered what regulations are required and when, including comparisons of DNV 2.7-1, EN 12079 and the new ISO 10855 standard.
Over 70 professionals from the Oil & Gas sectors and offshore industry were in attendance at the event in Songkhla. After Nigel had finished his presentation the floor was open for guests to pose their questions giving them a greater insight into the history, regulations, standards and other requirements that are needed ensure critical assets perform safely.
Click to learn more about CEA Songkhla