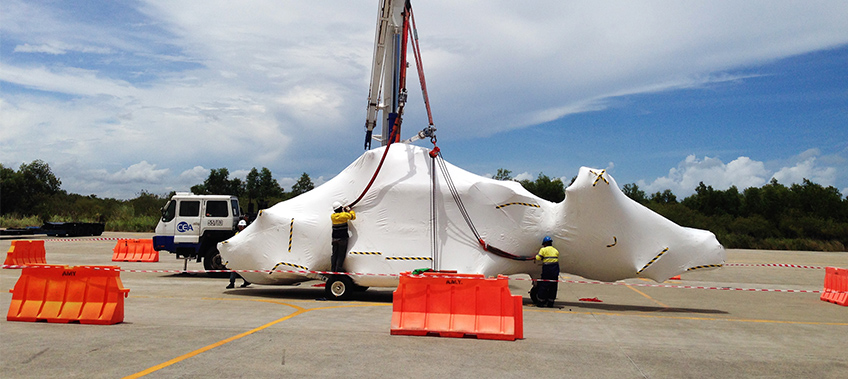 CEA Project Logistics Complete Navy Project
Once again the Royal Thai Navy employed the services of CEA Project Logistics in the transportation of a USD multi-million Seahawk helicopter.
For The two previous projects the helicopter was shipped to Australia to undergo refurbishment, however, this project would see a fully refurbished helicopter returning and being transported from Laem Chabang Port to the Thai Naval Base at Utapao Airport.
A 70t CEA mobile crane was used at the port to lift the cargo from its MAFI trailer and loaded on to a specialised Air Ride Trailer. The CEA rigging teams then lashed, strapped and secured the helicopter ready for transportation to Utapao. As this cargo was of high value the CEA Escort Vehicle was used to ensure sure safe transportation to the base.
Upon arrival at the base, another CEA mobile crane lifted the Seahawk from the trailer and placed it at the Hangar. Other accessories including the helicopters blades arrived on a CEA truck and flatbed trailer and were unpacked inside the hangar.
Click to learn more about CEA Heavy Lift and Heavy Transport services