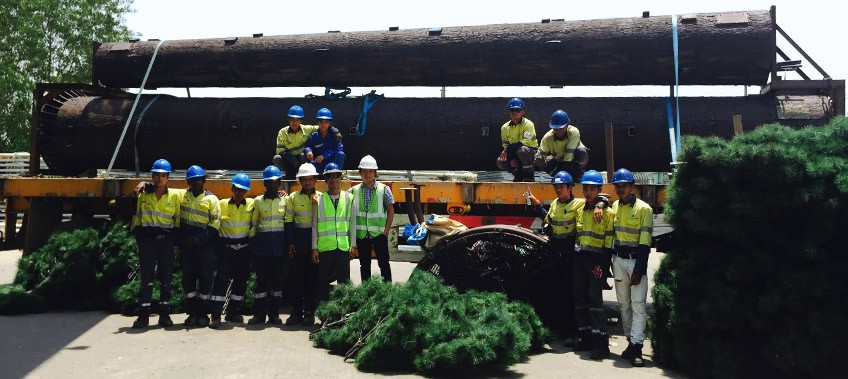 CEA Myanmar – Monopole Antenna
As part of CEA Myanmar's ongoing telecoms projects, the Thilawar warehouse teams loaded and readied for transport a camouflaged monopole antenna.  These types of towers are used in in urban, suburban and commercial areas – which makes them the ideal solution when local residents or businesses would be less than satisfied with a more standard looking design.
Designed to look like a pine tree to blend into the surroundings, the 30-meter communications towers were loaded and transported via road to Mandalay and were erected using a crane with the three sections being lifted into place in a concertina fashion.
These type of monopole telecommunications towers not only have a small footprint but also have radio-transparent material that shrouds and hides hardware giving a more aesthetic appearance. As Myanmar's telecommunications industry expands, more of these types of monopole towers will be erected to meet the growing needs of the country's population.
Click to learn more about CEA Myanmar