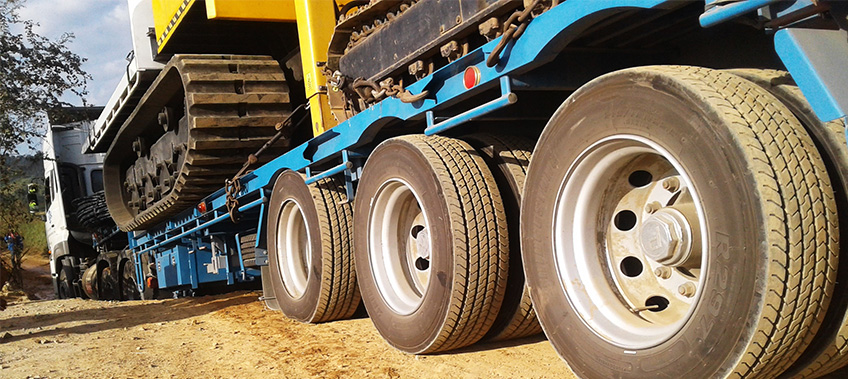 CEA Myanmar Complete Transportation Projects
CEA Projects Myanmar have completed two very challenging projects. The first project consisted of the transportation and mobilisation of three 9tn drill-rigs and four 20ft containers to Kawlin in the Sagaing region of the country, 850km from the capital, Yangon.
Due to the poor condition of the roads and bridges in the region, the transportation had to be completed in two separate trips over 16 days. Many of the bridges that were crossed had a maximum capacity of just 15tns which meant that on several occasions, the trucks had to be unloaded and then reloaded to adhere to the safe working limit.
CEA Project Logistics Myanmar is exceptionally experienced and competent in the transportation of heavy cargo throughout the country with many projects completed safely and efficiently.
For the second project, CEA completed the transportation of 14 gas-powered generator sets and their accompanying parts and accessories from a power plant project in Kyaukpyu (Rakhine State, Western Myanmar) to Yangon and then onwards to Singapore.
The initial part of the project began with the transportation of the vehicles and equipment necessary for the demobilisation. A 1,500tn landing craft tank (LCT) barge was loaded then sailed from Yangon to Kyaukpyu on the West Coast of Myanmar and in preparation for the barge's arrival, a section of beach was cleared with an excavator and steel plates laid down to ensure a smooth and safe roll-off for all the vehicles and equipment. Due to the project involving a beach landing, careful attention was paid to the local high tides to ensure the barge arrived and departed at the optimum time without any interruption or delay to the operation.
CEA carried out all crane operations at the power plant site and transportation of the 14 generators sets (housed in 20ft containers) to the Posco-Daewoo Jetty 15km away. The containers and accessories were lifted and loaded onto the barge in two separate shifts over 24 hours.
Upon arrival at the Myanmar International Port in Yangon, CEA completed all the necessary customs documentation and after approval was granted from the Myanmar Customs Office, the generators were shipped to Singapore to undergo maintenance and be readied for use on another power plant. The total project duration from start to finish was just 7 days.
For this project, CEA Myanmar worked in conjunction with the Kyaukpyu Government, Myanmar Customs Office, Myanmar Port Authority and the Posco-Daewoo Oil Company
Click to learn more about CEA Myanmar