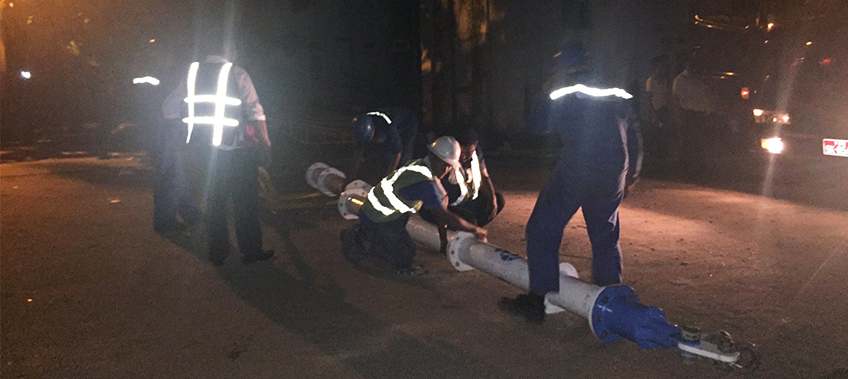 CEA Myanmar – Burning The Midnight Oil
CEA Myanmar teams worked through the night to ensure a prefabricated building project was delivered on time and within budget.
The Cargo of prefab building sections were unloaded at Yangon port and lifted by 50-ton cranes on to CEA trailers. CEA's pre-planning had included discussions with the local police to facilitate the transportation section of the project. The first convoy of trucks and trailers left port at 9:45pm Local time and arrived at the installation site at 12:30am local time. Upon arrival the cargo was lifted with a 6m Modular Spreader Beam and placed in the specified location, subsequent trucks arrived until the delivery was complete. All cargo was unloaded and in position by 03:20am local time.
Click to learn more about CEA Myanmar