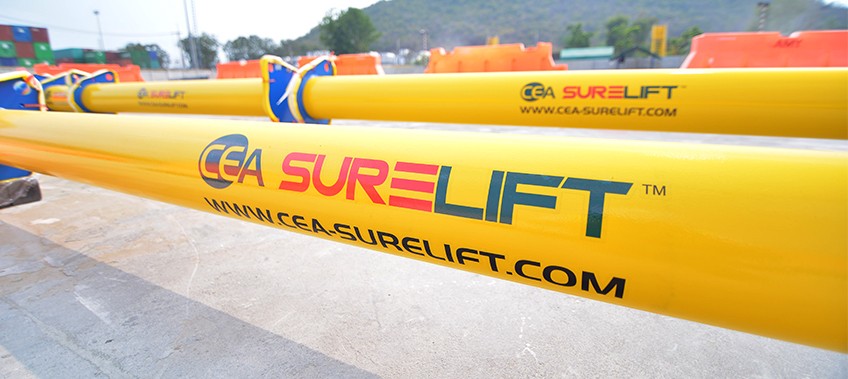 CEA Engineering launches CEA SURELIFT™
CEA Engineering Consult Co. Ltd. today officially launched their range of modular spreader beams called CEA Surelift™. As the logistics sector continues to demand safety with high quality and flexibility, CEA Engineering now produces DNV (Type) approved modular spreader beams with nominal lifting capacities from 50 Tonne to 400 Tonne. CEA Engineering will initially be focused on the SEA and Australasia regions with planned expansion worldwide through a network of country agents.
Modular spreader beams offer the most economical method of providing several vertical falls from a hook. Their modularity allows for variable spans and for their dismantlement for easy storage in available storage stillages. CEA Engineering have designed the beams to meet the requirements of the Machinery Directive in Europe ensuring that the beam components have lifting points to protect them from damage (by negating the use of fork trucks or chains), and critically that no mismatching of load capacity is possible by design, something that may be possible from other suppliers in the market. Additionally, the beams are designed to have a higher ground clearance to make their assembly on the ground easier and each beam is sold with a torque wrench.
The spreader beams are supplied with a marine protective paint finish as standard or can be to customer requirements. CEA Engineering offers a full engineering service and can design bespoke lift plans and lift accessories, check out their website for further information.
To learn more about CEA Surelift Click Here
CEA SURELIFT WEBSITE
For more information on our exciting new product