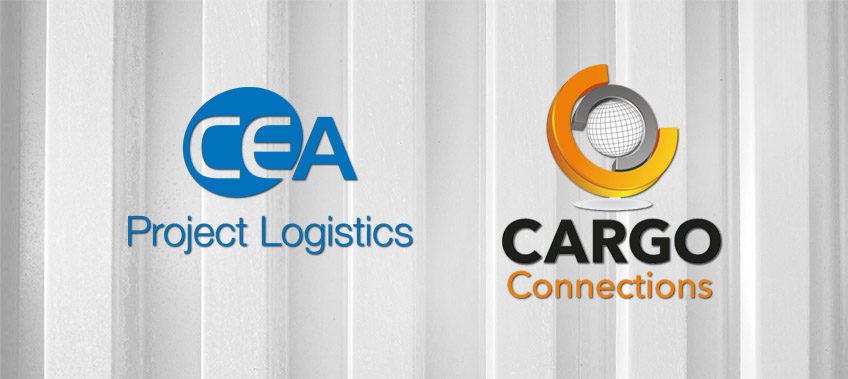 CEA Join Cargo Connections Network
CEA Project logistics have recently joined Cargo Connections and will be representative members in Thailand, Myanmar and Laos. Cargo Connections is an ever growing network of some of the world's leading freight forwarders, the company established in 2014 can already boast an impressive 86 freight forwarding companies spread over 50 countries, in turn, creating a worldwide seamless operation.
Earl Brown Marketing & Communications manager for the CEA group of companies said "when looking for a reliable, dynamic network to create positive synergies, Cargo Connections was the obvious choice, their fresh approach to how networks of this nature operate and the support they offer their clients was a key factor in our decision. Our relationship with Project Cargo Network has grown from strength to strength over the last four years and we feel our affiliation with Cargo Connections will prove just as fruitful"
CEA was selected due to their excellent reputation and accreditation within the industry coupled with their longstanding relationship with Cargo Connections sister company 'Project Cargo Network.
Rachel Humphrey, President & CEO of Cargo Connections had this to say about the partnership with CEA;
"We are thrilled with the addition of CEA to Cargo Connections. Asia is a key market so to have CEA as our representatives in Thailand, Myanmar and Laos are going to be invaluable as we move our general cargo network forward over the next 12 months."
CEA joined Project Cargo Network in early 2013 and Rachel added that "CEA's wealth of expertise coupled with their professionalism has already proven to be a great asset to Project Cargo Network. The company has shown great commitment by attending every Annual Summit and our statistics show that they achieve the highest scores in our Quality Control Survey every year. Today, Project Cargo Network has an international presence that extends to over 800+ worldwide offices in over 100 countries so their results show that CEA provides a fantastic level of service and are without a doubt achieving the optimum benefits of belonging to PCN. We now look forward to replicating this success within Cargo Connections."
Click to learn more about Cargo Connections