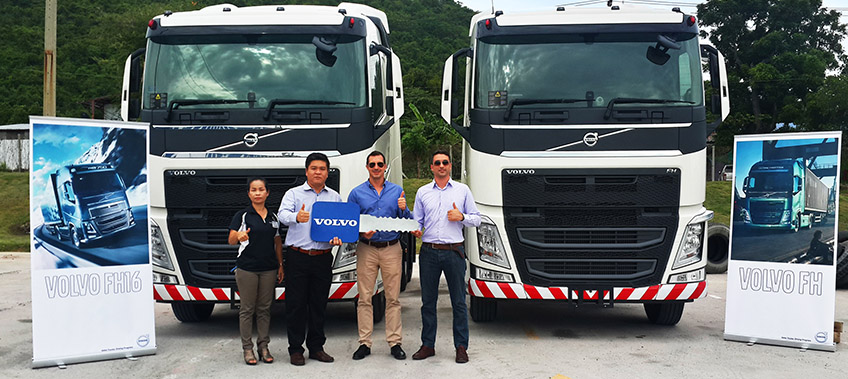 CEA Expand Fleet With New Volvo FH 440
CEA Project Logistics Thailand have recently added to their already impressive fleet, their latest additions are two Volvo FH 440 Prime Movers.
These Prime Movers were purchased from Volvo Thailand to service a new three-year contract with a major chemical company for the cross-border transportation of Dangerous Goods from Thailand to Laos PDR. Each truck has been fitted with an extra-large fuel tank to increase their service range and will operate daily out of CEA headquarters in Laem Chabang, Thailand.
Earl Brown Marketing & Communications Manager for CEA said:
"As the ASEAN community develops across the region the need for cross-border transportation increases. CEA need to stay one step ahead of our competitors by offering the best service possible to our clients. These latest acquisitions will only enhance our appeal in terms of cost, efficiency, and technology"
The Volvo FH series have a new economical driveline resulting in up to an 11% saving on fuel and are installed with the groundbreaking I-Shift Dual Clutch system. Last year CEA purchased six Volvo FH 520's and two UD 420 Quester Prime Movers, these units are now in operation throughout the ASEAN region.
Click to learn more about CEA Heavy Transport services