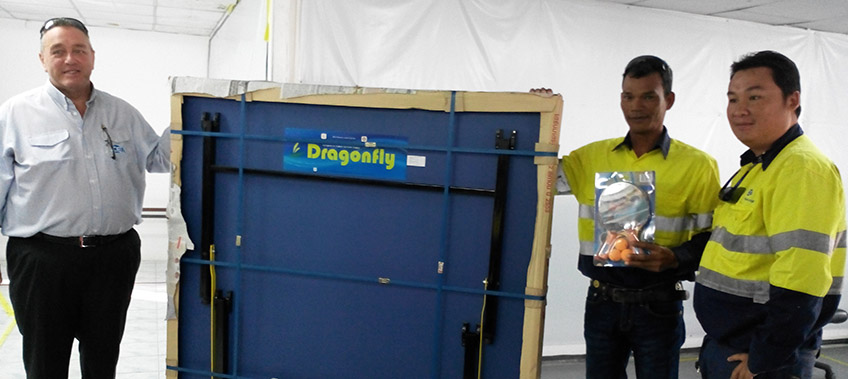 CEA Staff Awarded For Health and Safety
CEA Project Logistics holds special monthly toolbox talks on a series of different subjects related to safe working practices across the CEA group of companies. The December Tool Box talk was extra special as safety award certificates were handed out to those employees who had excelled throughout the year regarding Health and Safety practices. CEA Managing Director Kevin Fisher was on hand to present the certificates to the well-deserved winners, Mr Fisher stated that "Health & Safety within a company like CEA is of paramount importance throughout all teams and departments, we have always strived to attain the highest standards as possible in turn minimising risk to our employees. Today's awards are a great reminder of how safety conscious we are"
In attendance at this special meeting were several customers of CEA who echoed Mr Fisher's words on the high quality of HSE compliance and awarded the team with a brand new table tennis table and set in recognition of their hard work.