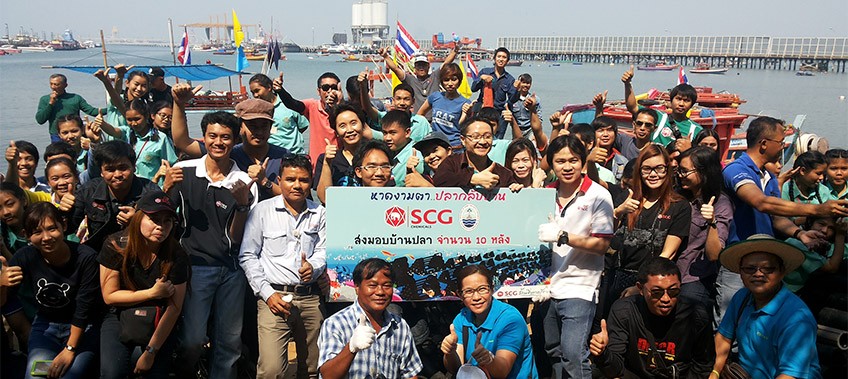 CEA contribute to 'House for Fish' Project
CEA Project Logistics commitment to CSR related activities in community continued last week as a team from CEA head office in Laem Chabang joined forces with over 100 local volunteers and community leaders from Ao Udom.
The mission primarily was to improve the habitat for the local fish, artificial 'Fish Houses' were assembled by the volunteers, these would be taken out to sea with the purpose of increasing the breeding potential of the fish in turn creating more fish for the local fisherman to catch and increase their incomes. The fish houses would also protect the smaller fish from their natural larger predators.
When all the fish houses were placed in the sea, the second part of the mission began, this involved cleaning the surrounding beach area from rubbish and overgrowth to create a more aesthetic place to sit, relax and fish for tourists and locals alike.