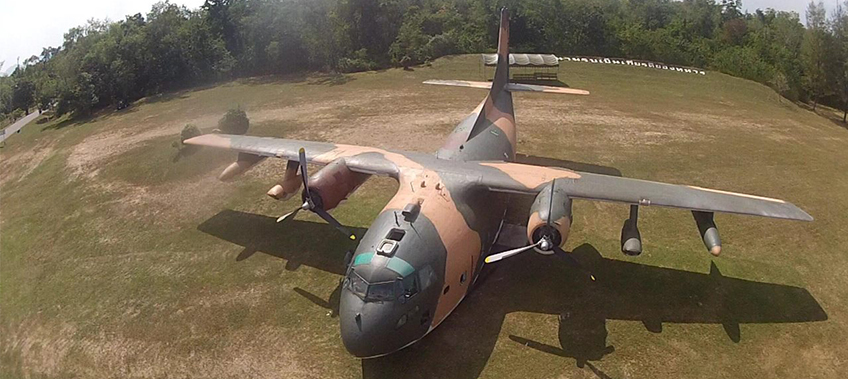 CEA Assist The Thai Military
CEA Project Logistics were asked to assist the Thai military and take part in a very worthwhile project located in Kanchanaburi Province Thailand.
The project was to restore a C-123 Fairchild 'PROVIDER' transport aircraft that served in the Vietnam War. The aircraft is kept at the Royal Thai Army Vietnam Veterans Museum in Kanchanaburi. CEA were joined by a number of businesses and ex-pats to help complete the task in just four days!!
CEA sent a team on the Friday morning along with a Hiab Truck and generator to aid in the project, this became instrumental in the success of the operation, along with DSL and Defence International Security Services a number of willing hands soon grew! Saturday saw even more staff from CEA arriving to pitch in on a very worthy project.
Mick Newbatt of the Commonwealth War Graves Commission was acting foreman for the weekend and had only to give minimal guidance to the teams who with brush in hand set about painting the old bird!
The project was completed on Monday with the final decals being applied to give it that finishing touch. The plane now restored to its former glory will be used for a Vietnam War veteran's reunion to be held in December this year. However this may not be the end for the painting teams as the original museum suffered some water damage two years ago and has yet to be repaired, so watch this space!