We at CEA would like to give a special thank you, to all of the employees under the CEA uniform. Whether you're on a job site outside of Ho Chi Minh City or at the same location we started 5 years ago. Whether you've just joined or have been a part of the team we greatly thank you for your unrelenting efforts and hope to have you here for the upcoming years.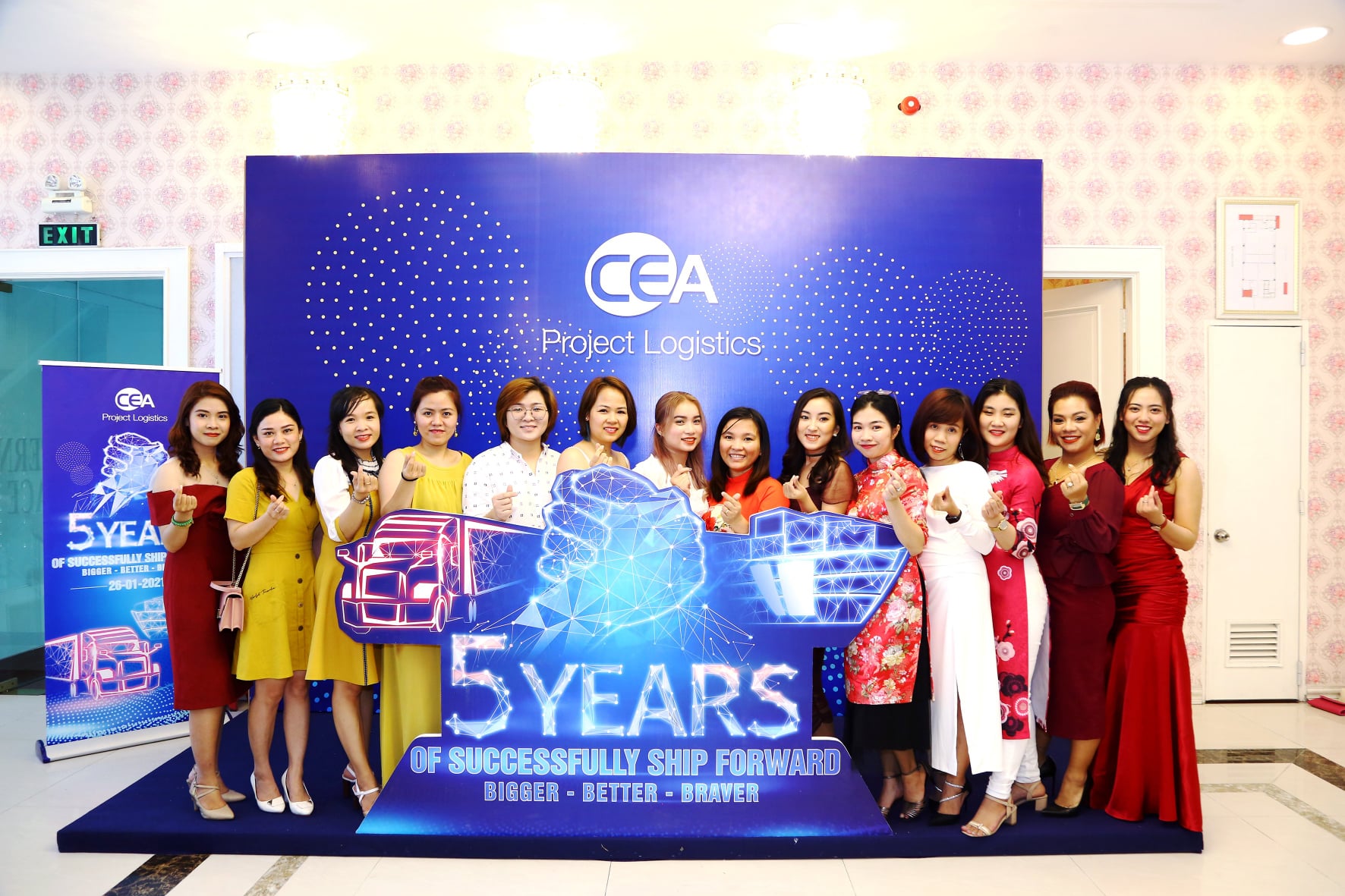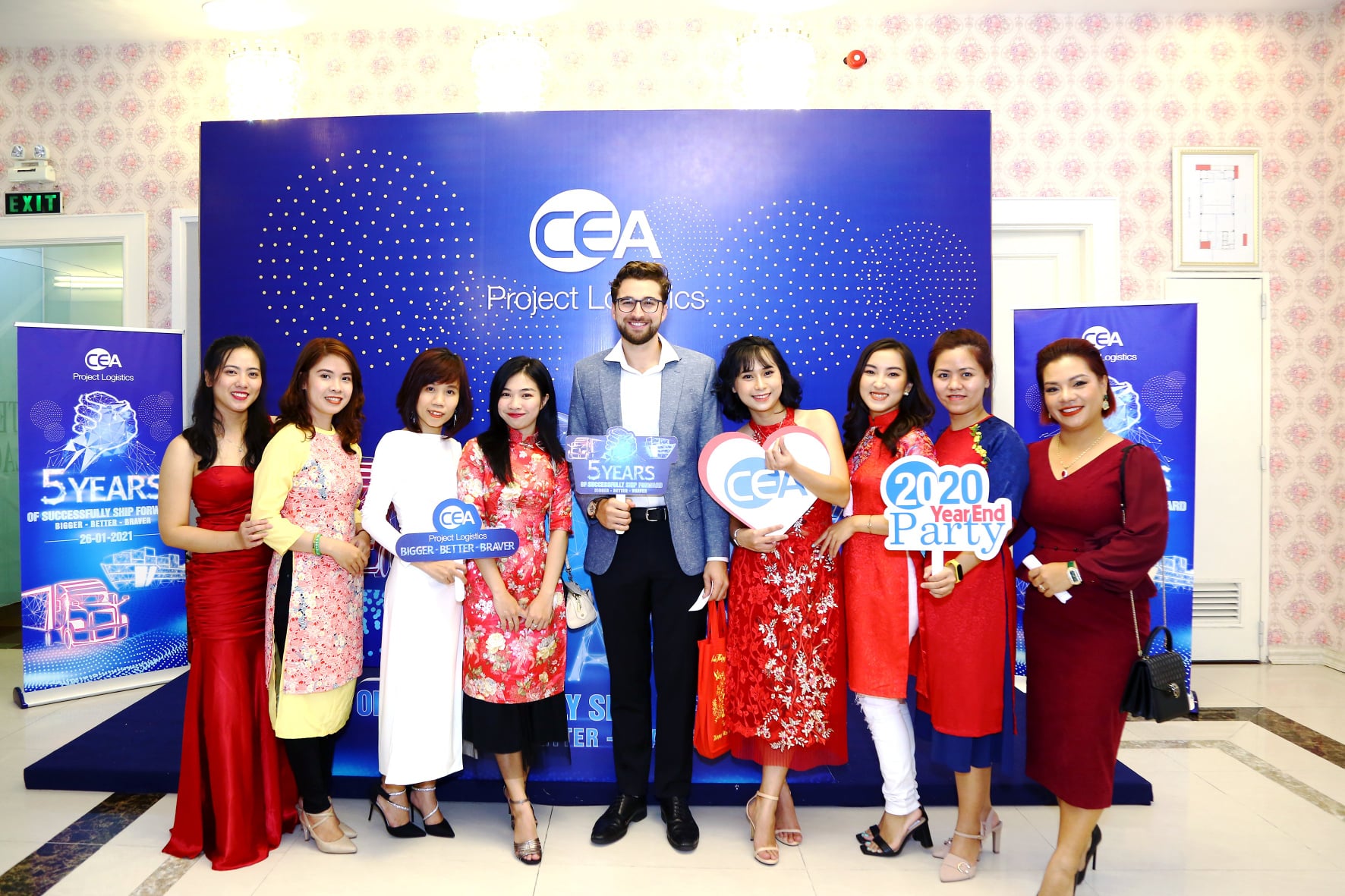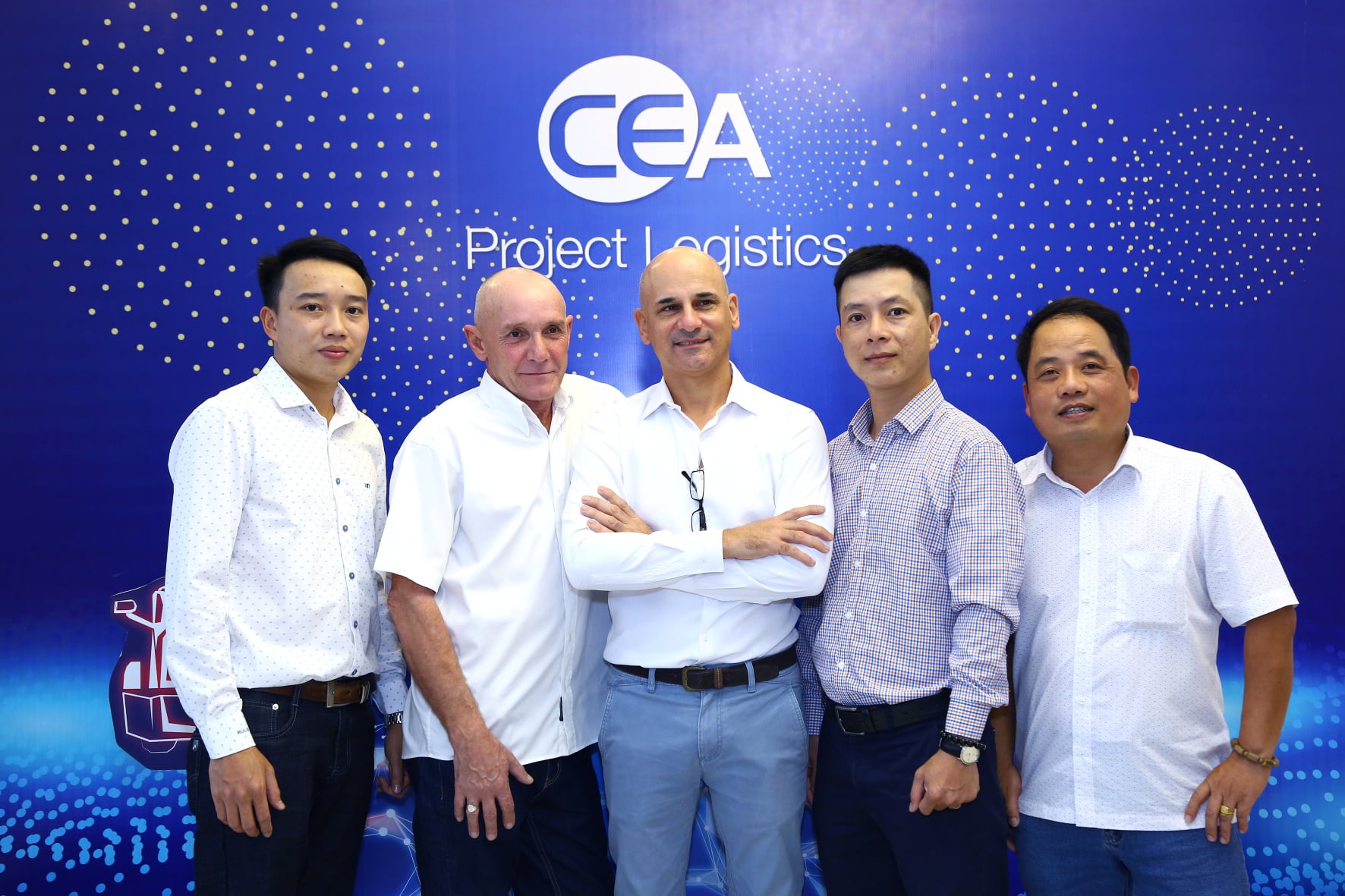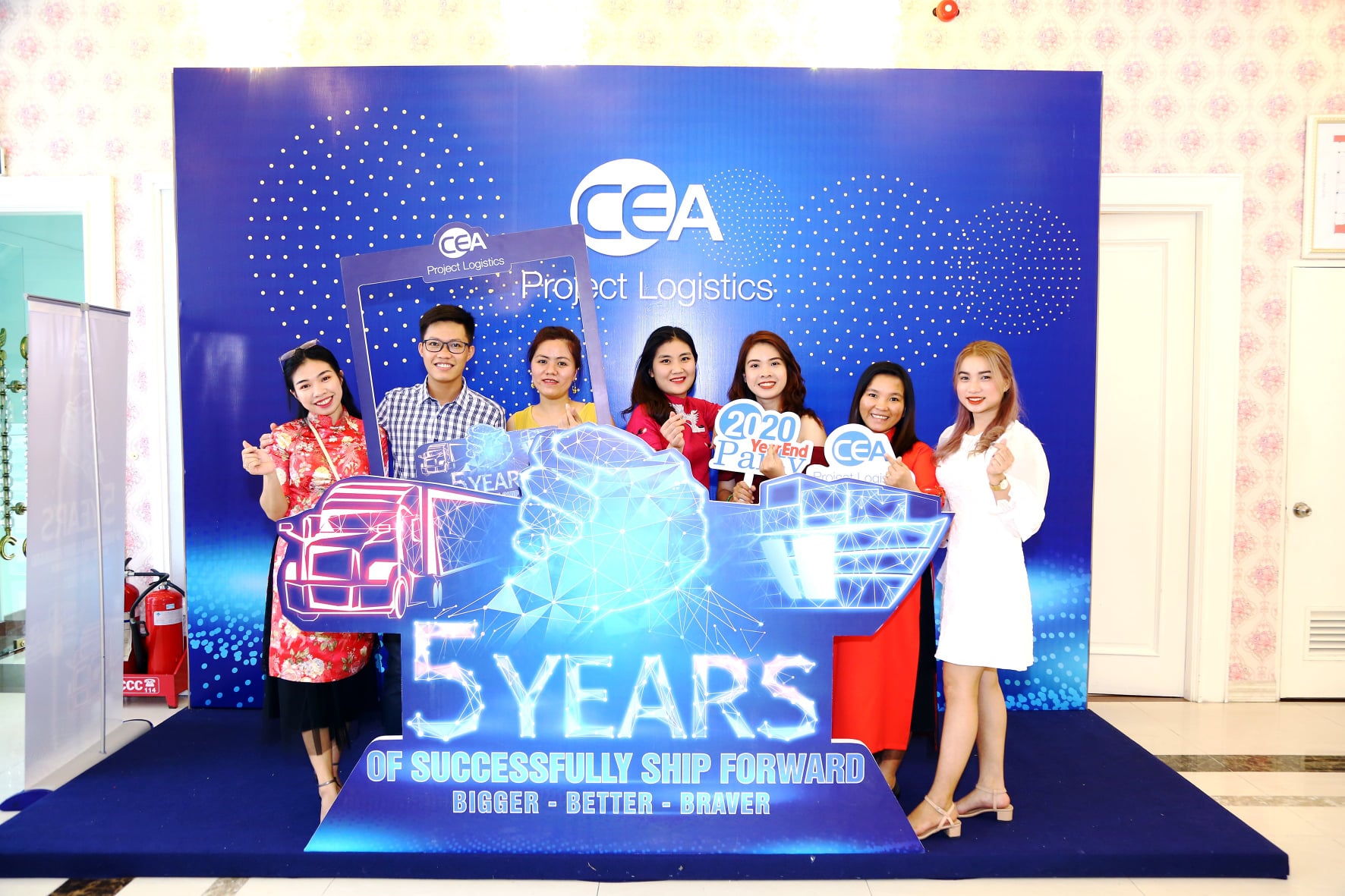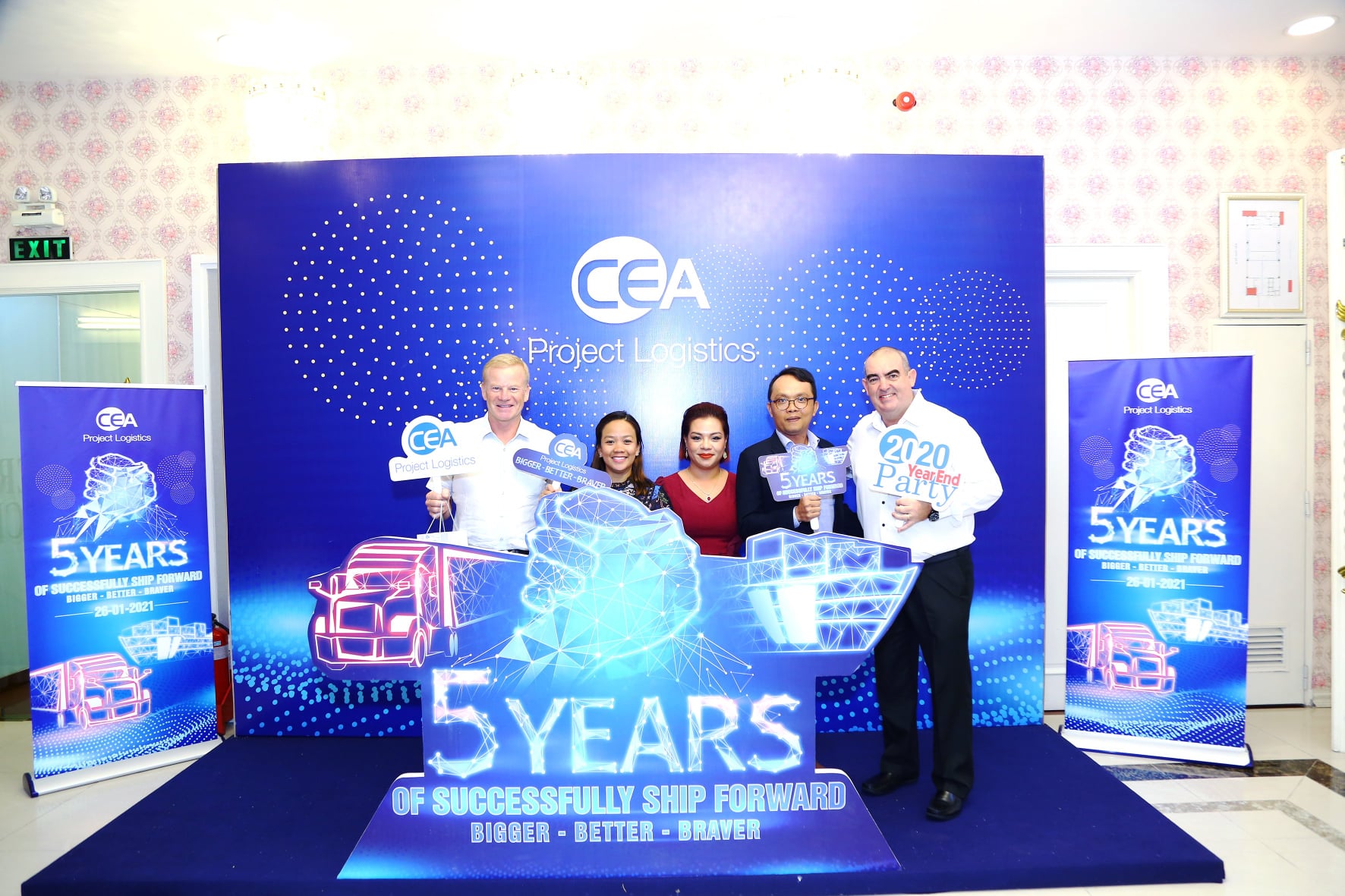 Personal Story
CEA started 5 years ago in the spare room in our house. My wife and business partner wanted to challenge herself, and so we set up a small freight forwarding company. Our earliest projects took on 3 small customers shipping just a few containers to Australia. Soon after I joined the project, and the small company became the start of CEA as it is now.
After 3 months CEA moved out of the house and into the office that we are still currently in and took on a small local team to start developing the business. The initial focus was on general freight and we took on a few more customers including the biggest customer we had at the time and long term friend Asian Tigers.
Project Logistics was always going to be the focus once I became involved and we have been very fortunate to have won a number of projects and developed key partnerships. This has led up to the current wind projects that are we just starting to execute with our partners DSV.
It's been a challenging journey getting up and started and managing the tricky balance of cashflow versus development. We would not have been able to do any of this without our staff here – some of who have been with us since we started. They are the lifeline of CEA and we thank you for your tireless efforts.
Of course we also wouldn't have anything for our staff to do if it wasn't for our customers and partners who we will continue to work as hard as is required to continue to deliver the quality operations that CEA has become well known for. All of us at CEA thank you all for your ongoing support and faith in our operations.
-Brett Malcom's (Director Of CEA)
Achievements
Throughout the years and the numerous projects we have taken on, CEA has been able to collect many accolades, and have been able to diversify our services. Mechanical and Electrical installation from working with Vinfast (Vietnamese Electrical Car Brand). We have also taken on a number of procurement project since the inception of CEA, but our most recent example being the new Holiday Inn at Ho Tram. Lastly we have provided various consultations for new projects and new companies looking to get started within Asia.
CEA has been able to acquire several plaques in the 5 years we've been in business . The first one being the certificate of membership issued by Cargo Connections, Project Cargo Network, and Project Logistics Alliance. These are all internationally recognized Certificates of Memberships which means they all have certain criteria which have to be met in order to receive each plaque. Each certificate varying in criteria with a strict process of entry testing each company on their expertise in project knowledge.
Future
2020 has been a challenging year with global changes through COVID and other factors. So as we approach 2021 the year of the buffalo we hope it to bring happiness, health, success and prosperity. Thank you all again for your tireless work at CEA and we hope to continue this for years to come.